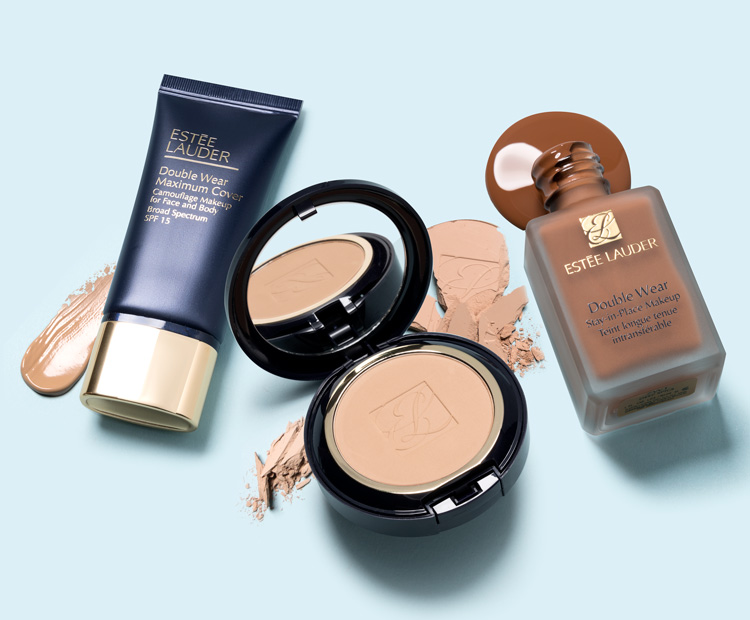 Estée Lauder foundations have enjoyed cult-favorite status all around the world for decades—and for good reason: they are perfectly formulated to flatter a wide range of skin types and tones. Currently, Estée Lauder has four foundation lines on Dermstore, each offering different finishes and coverages and catering to different preferences and lifestyles. With so many options to choose from, the question now is, which foundation formula is right for you? To answer this question—and give us the lowdown on what makes each line of foundation unique—we sat down with Estée Lauder National Pro Makeup Artist, Jocelyn Biga.
Dermstore: What makes Estée Lauder foundations a cult favorite?
Jocelyn Biga: Estée Lauder features one of the largest foundation-shade ranges on the market today—our Double Wear Stay-in-Place Makeup collection consists of 56 shades across all skin tones and ethnicities. Our foundation formulas are available in a variety of finishes and are suitable for all skin types.
D: What are the factors to consider when choosing a foundation?
JB: Always start by asking the following question: What do I wish for in my foundation? You should consider finish (matte, semi-matte, glow, satin) and coverage (sheer, medium or full). You should also have a wardrobe of foundations depending on your activities and mood. Think about your lifestyle—weekends vs. work days, and seasonal (your summer foundation shade will likely be different from your winter shade), and you may not want full coverage in the summer vs. winter months.
D: Any tips on how to apply foundation for even, long-lasting coverage?
JB: A foundation brush is always the best bet: less waste, less streaking, less cleanup. And a more flawless and longer-lasting finish. Use a translucent powder in the areas where more sweat and natural oils are released throughout the day like the nose, cheeks, chin and forehead to help your foundation last longer.
Ready to try Estée Lauder foundations? Let us help! Here we asked Jocelyn to help us decode each foundation line, as well as share her tips on how to use them for best results.
Buy now

with Dermstore

What it is: Flawless, natural and matte. It evens out skin tone, covers imperfections, and is waterproof—it won't run, rub off or smudge even in hot and humid weather. Available in cool, neutral and warm undertones.
Coverage: Medium-to-full (buildable coverage)
Finish: Matte
For What Skin Type: All skin types
Longevity: 24-hour wear
Sun Protection Factor: None
Best to use when: Outdoor events, weddings and even workouts!
Pro Tip: Apply this foundation with a flat foundation brush. Start at the center of the face and work your way out. Pat and press in areas where you need additional coverage.

Buy now with free delivery