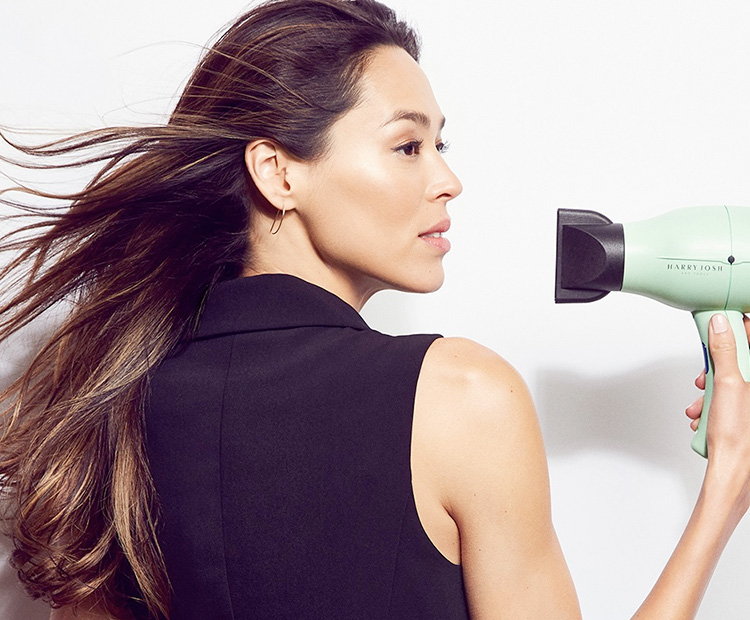 As everyone has a unique set of strands, blow-drying your hair should never be a one-size-fits-all approach.
New York-based celebrity hairstylist and licensed cosmetologist Tenisha Sweet explains that the tools and techniques you employ when drying your hair should be based on the type and texture of your hair. The finer your hair is, the less heat you'll need. Another thing you need to consider? The look you're trying to achieve, adds Lindsay Victoria, master hairstylist and educator for Spoke & Weal in New York City. Some people blow-dry to add volume, some do to set and smooth the hair down, while others diffuse to lift and set their curls. While finding a good hairdryer is already half the battle, knowing the right technique and finding the right hairstyling products will help you achieve the style you desire faster.
To ensure you're blow-drying your 'do the safest and most effective way, we asked the experts to prescribe the best techniques and products for every hair type.
Buy now

with Dermstore

AQUIS Lisse Luxe Hair Towel helps dry fine or damaged hair faster with its super-soft and absorbent material. Made from ultra-fine fibers finer than silk, this luxurious hair towel dries hair gently without friction.Key Benefits: * Dries your hair quickly and gently without causing friction * Minimizes frizz, split ends and hair breakage * Works on curly hair, fine hair, damaged hair and any hair that needs gentle treatment * Wraps around hair easily with a button closure * Made from absorbent, woven fibers

Buy now with free delivery