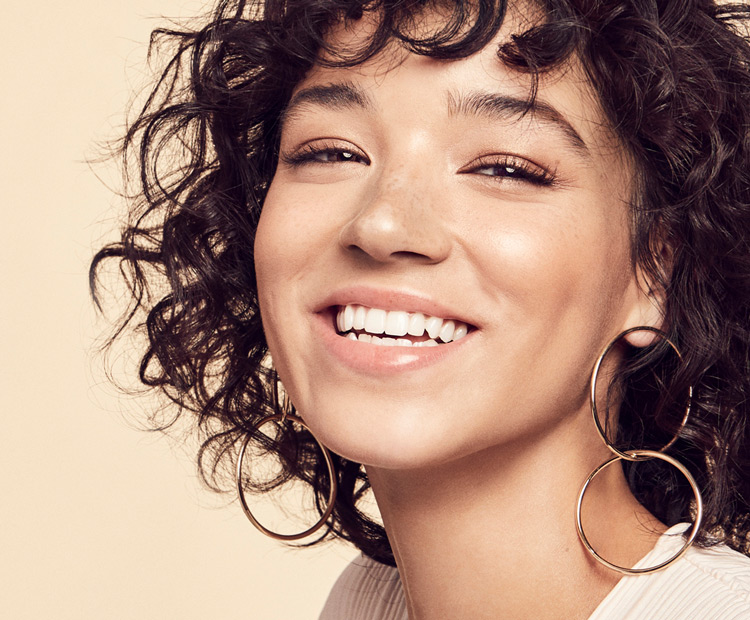 In the grueling race against time and gravity (and their effects on our appearances), we often don't look past wrinkles, age spots and sagging. But according to Jonathan Levine, DMD, dentist, prosthodontist and founder of at-home teeth-whitening device Glo Science, our teeth are in fact one of the first few areas that give away our age. "Most people think anti-aging only refers to skin-firming creams, facelifts and covering up gray strands," he says. "But the truth is that the mouth (the teeth, in particular) is one of the areas where the effects of aging are most noticed. Over time the enamel wears down, teeth turn yellow, crack, become shorter and acquire blunt edges, which can impact a person's overall appearance."
No wonder teeth bleaching remains one of the most popular cosmetic treatments available today. According to the most recent state of the industry report published by the American Academy of Cosmetic Dentistry, requests for teeth whitening services continue to rise year over year, making it one of the top procedures offered by cosmetic dentists, along with crowns, bonding and veneers.
How to Make Your Teeth Whiter at Home
While professional teeth whitening is still the fastest way to reverse yellow or discolored teeth, there are a few things you can do at home to make your teeth whiter and restore radiance to your smile. From at-home teeth-whitening devices to oral rinses with teeth-lightening ingredients to lip glosses that brighten the appearance of your smile, here are six tips to make your teeth instantly whiter and your smile 100% better.
Buy now

with Dermstore

A bright smile starts with a good oral routine. This seems like a no-brainer but there really is no shortcut to healthy teeth and gums. For best results, dentists recommend flossing and brushing your teeth with a gentle toothbrush and a whitening toothpaste, like Marvis Whitening Mint Toothpaste, at least twice a day. This toothpaste relies on titanium dioxide to remove surface stains from the enamel. It also works to get rid of plaque to fight tooth decay, cavities and gum disease. Plus, the mint flavor will keep your breath smelling fresh all day long.

Buy now with free delivery