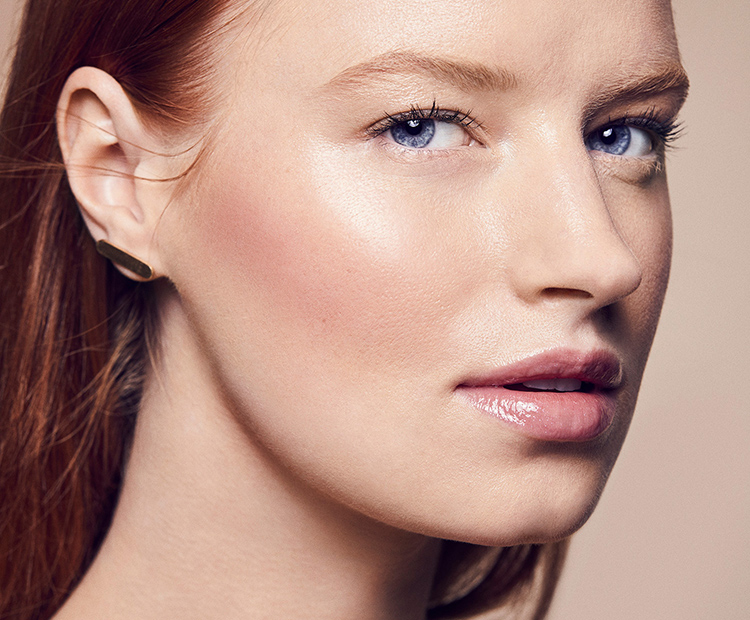 As someone whose foundation shades range from "porcelain" and "ivory" to "fair" and "fairly light," I'm no stranger to the unique struggle that is having pale skin. For those of us who are naturally fair-skinned all year round or those who lose pigment during the winter months, feeling and looking "pale" can be quite the challenge.
Celebrity makeup artist and hairstylist Danni Katz—whose clients include Priyanka Chopra, Lea Michele and Cara Delevingne—understands that pale skin tones can be tough. "In the winter, we lack that sun-kissed glow," she says, which is so commonly associated with health and beauty, so it's easy to look washed out.
And then there's the fine line you can cross between defining your features and looking like a clown, which Dermstore esthetician and makeup artist Christine Walsh (another pale-skinned beauty) understands, firsthand. "Pale complexions can be challenging because the colors can often be too pigmented and harsh," says Walsh. "When it comes to foundations, they can often look too pink or too yellow. And most bronzers are often too red or too intense."
Below, Katz and Walsh share their tips for every step of your makeup application so you can embrace or counteract your pale skin and achieve a beautiful, natural finish.
Buy now

with Dermstore

For fair skin, eye makeup isn't so much about color as it is about the application. Since most shades will pop against your complexion, your fair skin can be both a blessing and a curse. The downside? It's easy to overdo it. The upside? Your makeup will last longer than your tan-skinned friends because you don't have to use as much product.
When picking a formula, consider a creamy eyeshadow like RMS Beauty Eye Polish. "Cream eyeshadows are my latest fave," shares Katz. "They blend seamlessly and last all day." The texture makes it easy to gauge how much you're applying, while the many metallic hues are designed to flatter any skin tone. "Metallic adds a fun pop without adding too much pigment or color," adds Walsh.
When considering other eye makeup colors, Walsh suggests pastels, greens and purples to make your eyes pop. Try to avoid colors that contrast too heavily with your fair skin tone. Walsh warns against deep earthy tones, gray, black and white for this reason.
As for brows and lashes? Opt for something other than black. "Soft taupe for brows and brown for liner and mascaras will enhance the eye area naturally," says Walsh.

Buy now with free delivery