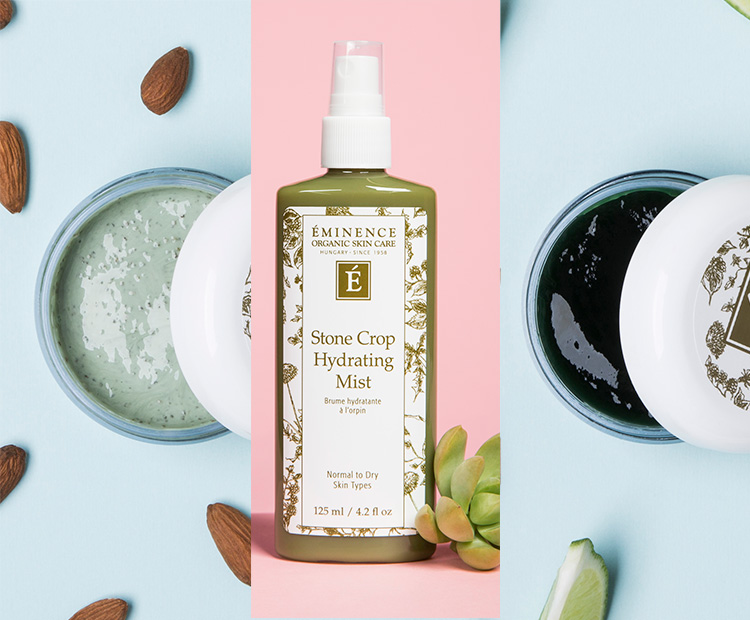 When it comes to skin care, it's a known fact that some of the most popular anti-aging products have been tried and tested in a lab. While that may be all right for some—we're all for looking and feeling young, after all—others may not be too keen on the idea. So if the thought of smearing your face with ingredients you can barely pronounce (much less understand) is making you feel uneasy, then it's time to shift the focus to natural anti-aging skin care.
"As we age, our skin loses volume on all levels. Our cells are not as plump and round, so our dermis, epidermis, facial fat pads and even the muscles in the face lose volume and tone," explains board-certified dermatologist and beauty expert Anna Guanche, M.D. "The elastin production in our skin peaks just before birth and declines until age 40, when it ceases production altogether. Any damage to elastin after this age is irreparable, as far as we know today," she adds.
Hence, naturopathic physician Ari Kasprowicz, N.D., shares that an effective anti-aging skin care routine must include steps to address hydration and moisture retention, protect from oxidative stress, improve the suppleness of skin and promote collagen and cell regeneration.
Why Go for Natural Ingredients
Synthetic ingredients have been proven to fight wrinkles and fine lines, but there is also a wide variety of natural options that deliver the same anti-aging benefits without exposing your skin to toxic chemicals and preservatives. "Some think natural ingredients are just botanicals and extracts, but there are many advancements in science that have taken natural ingredients to a whole new level. Some of these breakthroughs involve fermentation of ingredients and other unique processes," explains beauty chemist and skin care expert David Pollock. "Natural ingredients can work synergistically with the body, improving their benefits and providing healthier alternatives to synthetic ones," he notes.
Unlike some of its lab-based counterparts, natural ingredients are also easier to absorb as the body treats them as nutrients, says registered nurse Rebecca Lee, founder of RemediesForMe.com. "They don't clog pores, encourage cell regeneration, help to retain moisture and don't harm the immune system," she adds.
Before You Make the Switch
While going the natural route is definitely exciting, Dr. Guanche suggests making the big switch gradually. "Try one thing at a time. If your skin agrees with it, then add the next change in your regimen. If you start all new products at once, you may not be able to decipher which are effective and which are potentially allergenic to you," she explains. Doctor Kasprowicz also adds that while choosing natural products is an important first step, "To achieve optimal skin, you must work from the inside out."
Want to keep wrinkles at bay the natural way? Read on to find out more about the best natural anti-aging ingredients and what science says about them!
Buy now

with Dermstore

Studies have shown that berries are packed with polyphenols like flavonoids and tannins, which act as antioxidants and fight off oxidative stress. These phenolic compounds contain properties that help reduce the causes and effects of skin aging, alleviate skin diseases (including skin cancer) and improve the appearance of scars and burns. Flavonoids, in particular, are known for their antimicrobial and anti-inflammatory properties, while tannins act as a natural astringent that help in shrinking and tightening skin cells.
Find it in: Eminence Organic Skin Care Firm Skin Acai Masque

Buy now with free delivery