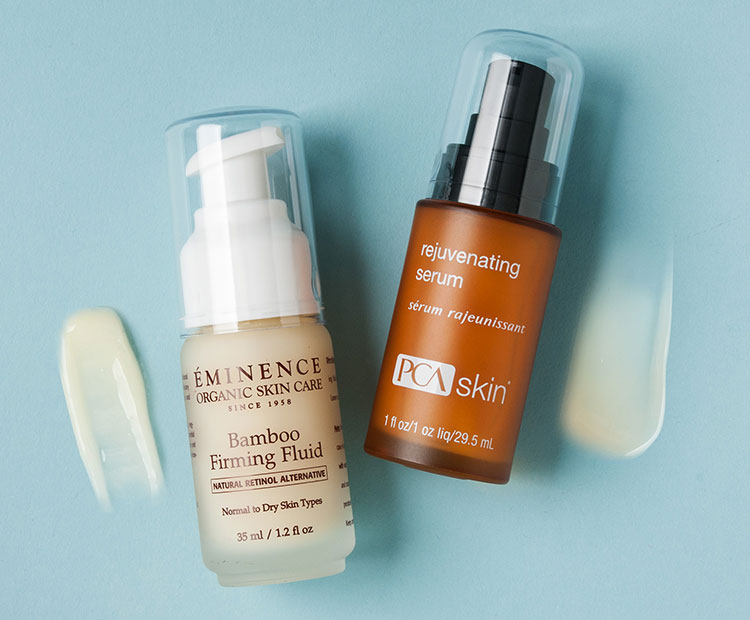 Ever walk into a beauty store and just feel overwhelmed by all the skin care products available? Serums, face oils and cleansers—oh my!—and as you're trying to nail down your moisturizer options, you see another unfamiliar product and think to yourself, "Do I really need that?"
Nailing down your skin care routine could seem as complicated as rocket science, especially with the array of products and ingredients available to us. And with so much variety, it could be easy to forget what the main purpose should be for your day and night beauty routines. So to break it down, we spoke to dermatologist Debra Jaliman, M.D., dermatologist and author of Skin Rules, to explain the proper differences between your daily skin care routine and nighttime routine and to tell you what you need to get started. 
Your Daytime Skin Care Routine:
The primary focus of your daily skin care routine is protection. "The main goals of a daytime skin routine is to block the skin from the sun and UV damage," Jaliman explains, along with any other bacteria formed by environmental pollutants.

With those factors in mind, here are some great products to kick off your daytime regimen: 
Buy now

with Dermstore

As previously mentioned, the main goal for your daytime regimen should be protecting your skin from the sun. "UV damage will age your skin—causing lines, uneven discoloration, brown spots and broken blood vessels," says Jaliman. This sunscreen by ELTA MD contains niacinamide, which has a calming effect on acne-prone skin, so those who are afraid of breaking out should feel at ease slathering this on.
Your Nighttime Skin Care Routine
At night, your biggest focus should be stimulating your skin's collagen production, says Jaliman. It's also the right opportunity to give your skin the right ingredients to repair itself while you sleep.

Here are the essential nighttime products that'll give your skin a boost:

Buy now with free delivery