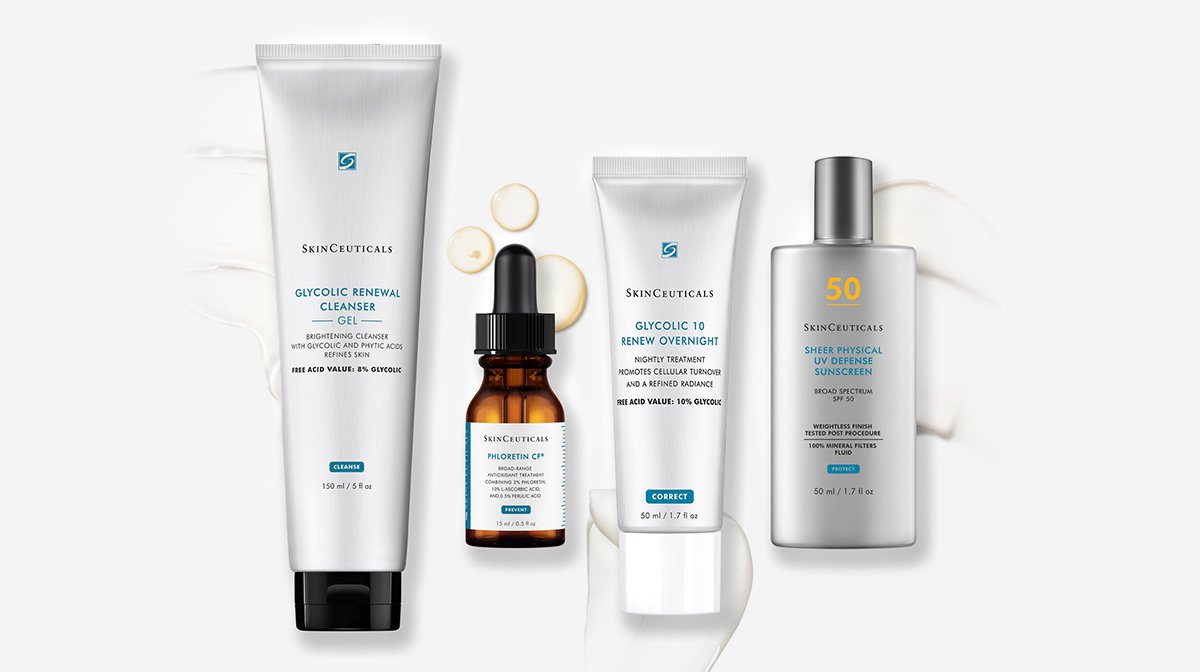 There's a reason why they call it beauty sleep: nighttime is the optimal time for the skin to rejuvenate itself and the only period when the body is fully relaxed. "During the day, the skin works hard to protect itself from bacteria, sun exposure, UV rays, free radicals, and other environmental stressors," says Dr. DiAnne Davis, a board-certified dermatologist in Dallas, TX. "Overnight is when the skin resets and repairs itself." With that in mind, let's help you take your beauty sleep to the next level.
Overnight Treatments for the Win 
When the body is asleep, the skin cells partake in rejuvenation. "We believe the rate of skin renewal doubles, collagen production speeds up, and cell damage reverses," says Dr. Blair Murphy-Rose, a board-certified dermatologist in New York City. "Overnight products stay in contact with the skin for an extended period so that the active ingredients can go to work for a long period uninterrupted," she explains.
Overnight treatments are more concentrated, thicker, and contain more active ingredients than their daytime counterparts. Evening serums are essential to incorporate into your P.M. routine since they have heavy-hitting actives, like retinol, peptides, and growth factors.
Along with serums, thick creams, face oils, and even leave-on masks are also a must since they increase moisture levels. Not to mention, water loss is higher at night, so it's important to keep the skin well hydrated. In addition, Dr. Davis says that it's easier for the skin to handle thicker products at bedtime because it is not in "protect" mode but rather "repair mode."
Best Overnight Skin Care Ingredients
When it comes to picking the right ingredients, some skin care ingredients are more effective at night. "For example, sunlight deactivates many vitamin A-derived ingredients (retinol)," says Dr. Murphy-Rose. Retinol is one of the most effective overnight ingredients as it helps accelerate cell turnover, increase collagen production, improve pore size and texture, and treat acne.
Other notable ingredients include glycolic acid, which stimulates cell turnover and aids in producing elastin and collagen, along with lactic acid, which loosens the bond between dead skin cells to reduce dark spots. Dr. Murphy-Rose recommends using alpha-hydroxy acids (glycolic and lactic acids) at night to encourage the shedding of older skin cells. Antioxidants like vitamin C also stimulate collagen production while brightening the skin.
For a softening effect, which is necessary for creating glowy skin, work in oils rich in fatty acids and vitamins. "For the driest skin, look for a combination of humectants (water-attracting ingredients that draw in moisture) like glycerin and hyaluronic acid and rich moisturizers like emollients to bind and lock in moisture," advises Dr. Murphy-Rose. On the other hand, she says combination and oily skin types fare best with humectants and light moisturizers.
Here are the best overnight treatments that will help you get that seasonal glow come morning.
Buy now

with Dermstore

This gel moisturizer includes vitamin C, which brightens and evens out the skin's tone. But that's not all—five types of hyaluronic acid plus replenishing squalene oil add a healthy dose of moisture to the skin. By morning you'll wake up to a radiant complexion that's smoother, softer, and firmer.

Buy now with free delivery