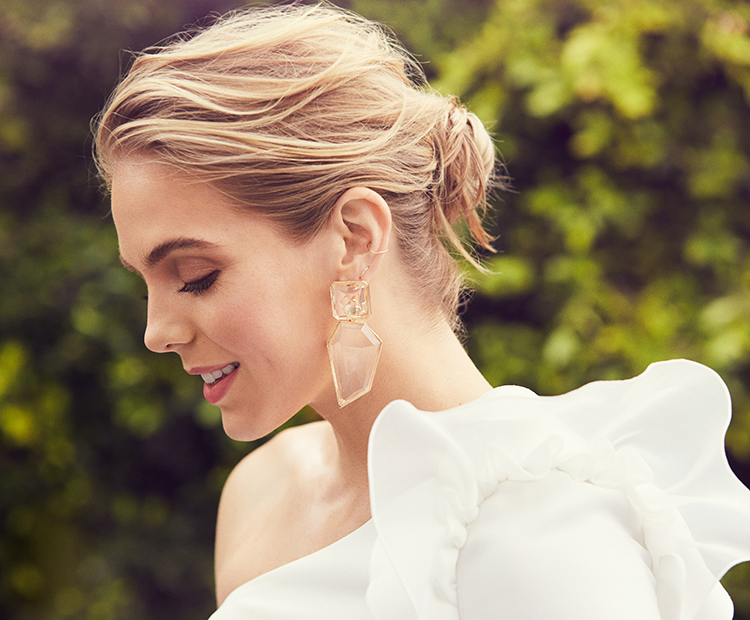 It's wedding season once again! If you're a bride-to-be, you're probably already poring over bridal magazines to find the perfect hair-and-makeup inspirations for you—but don't forget to prep your skin, too! Here are some tips to make sure your skin looks its best on your special day.
1 Year Prior to Your Wedding
See a dermatologist.
Go see a dermatologist and make a plan to address specific skin concerns in anticipation of the big day. It can take 6 months or longer to control acne and pigmentation so give yourself and your doctor enough time to get you the results you deserve.
Create a skin care regimen and stick with it.
Another thing to ask your dermatologist is to create a tailored regimen for your skin. This should include a face wash, an antioxidant serum with vitamin C, a moisturizer, a zinc-based sunscreen and a vitamin A or alpha hydroxy acid (AHA)-based cream for your skin. If you suffer from dark circles, crepey skin or puffiness around your eyes, an eye cream to combat your concerns will also be helpful. Remember: it takes 90 to 120 days for you to see the results from an updated skin care regimen, so you have to start early and stick with it.
Check out the injectable treatment options available.
If you are considering any injectable treatments like Botox or fillers, now is the time to learn more and see if they are right for you. I recommend going to a physician (MD) trained in cosmetics, like a dermatologist or plastic surgeon. Talk to them about your goals and concerns with the treatments. If you decide to have something done, also ask for a two-week follow-up so you can review your results with your physician.
Botox typically lasts 3 months while fillers can last 6 months to over a year. It will be far less stressful for you to experiment long before your wedding. And, if you love the results, you can schedule your next treatment within an appropriate time frame before the event.
6 Months Before Your Wedding
Consider peels and lasers.
Now is the time to start skin treatments, such as peels or laser, that promote cell turnover to get that healthy skin glow. Skin products such as antioxidant serums and retinols will improve your results and speed the recovery for these treatments. Options can be a superficial peel or laser, like Clear and Brilliant laser, intense pulsed light (IPL) or fractional resurfacing. The more gentle the treatment, the more treatments you may need to get outstanding results (for example: 6 peels vs 3 Clear + Brilliant or IPL treatments). Get your last treatment 1 month prior to your wedding.
2 Months Before Your Wedding
Time for a final touch-up.
If you decided you liked your injectable treatment, now is the time to do the final touch-up before the wedding. This way, if anything is not perfect, there is still time to correct it before the big day.
1 Month Before Your Wedding
Exfoliate and moisturize your body.
Use a chemical exfoliation product, whether in a wash or lotion, that has AHA or beta hydroxy acid (BHA) to break down dead cells on the top layer of the skin, thereby allowing further penetration of the moisturizer. Do not exfoliate with physical scrubs, loofah or brushes because those often remove living cells as well, causing damage and dehydration to the skin.
Do not tan!
Tanning is terrible for so many reasons. It is simply radiating your skin, causing mutations that lead to skin cancer, wrinkles and age spots. As a dermatologist, I want people to embrace the color of their skin. If you must do something, find a self-tanner that works for you and practice with it until you get the glow you want. Also, self-tanner on the face rarely looks good and is hard to remove, so if you really need that sun-kissed glow, go get yourself a bronzer.
Do not experiment.
Stick to the skin care routine that has worked well for the past year. Now is not the time to experiment. It is a time to celebrate! Keep in mind that alcohol and salt can make you puffy, especially around the eyes, so consider saying "no, thank you" to that fourth dirty martini. Exercise to help deal with last-minute stressors and ensure better sleep. Then go have the time of your life!
Until next time,
Heather D. Rogers, MD