Arguably more important to celebrate this year than any year before, International Women's Day is a time to reflect on the empowerment and strength that comes from the honor of being a female. Though equality—and reaching that infamous, still-standing glass ceiling—is a continued struggle, there are many inspiring female entrepreneurs who have built, created and led their companies to great success. In fact, if you take a look through your makeup bag, bedside table or shower caddy, you might discover that some of your go-to products were actually dreamed up by women.
In honor of this once-a-year celebration, we're happy to share the stories behind some female-owned beauty brands, along with some helpful advice that stems far beyond your daily routine:
Nurse Jamie, R.N.
Founder and CEO of Nurse Jamie Healthy Skin Solutions and Aesthetic Nurse Specialist

In every job there's always someone who aims to be the first one in and the last one to leave, and for all her career, that was the goal of Nurse Jamie, R.N. It was this type of mentality, highlighted and focused on drive and determination, which helped her become a successful entrepreneur. With a love of all things beauty that started in her teenage years, she used both passion and experience to cultivate her path to success. After working in the field firsthand for years, developing her skin care company came naturally thanks to her attitude, even with inevitable bumps in the road. "I have suffered growing pains on how to delegate projects and run a team the hard way but for the most part I have learned a heck of a lot and loved every minute of it," she shared.
Today, her expertise has placed her a 'technological task force' to test up-and- coming technological advancements across dermatology and medical aesthetics. She also works with luxury spas around the world—from Abu Dhabi to Cabo San Lucas—and her products are sold globally. And guess what? She does all of this…with triplets!
What surprised her about being a female entrepreneur: "It turns out the force was with me all along, but learning to follow my own instincts has been a curve. The longer you do it, the more natural you become at following your gut. Also, leadership is about making a decision and learning from your mistakes, should your decision not have taken you on the path you desired. It requires constant honing and learning. Anyone who thinks they are a natural-born leader is probably very hard to work with," she shares.
Her best skin-care tip: "Think 'maintain, not reclaim' and always try to be preventative. Think of the rules of eating that are good for your body; most apply to your skin as well. It is the largest organ of the body so treat it like one. Be consistent with taking off makeup nightly. Use a hypoallergenic and antibacterial surface to cleanse your skin. Exfoliate regularly, manually or with a tool, but gently and consistently."
Jane Iredale
President and Founder of Iredale Mineral Cosmetics, Ltd.

Before she created her iconic makeup and skin care line, Jane worked in the entertainment business for several years, until she hit a tough brick wall and had an unexpected realization: she was burnt out and unfulfilled. "What I'd always wanted to do was to be involved with something that would enhance the lives of women and have some healing aspect to it," she told Dermstore.
That's when she reflected back on what her time working with actresses and models as a casting director and a producer taught her about skin health. She noticed so many of the side effects of caking on makeup and wanted to change the ingredients. "It suddenly occurred to me that there was a place for makeup that was good for the skin. I'd spent so many years working with women whose careers depended on having a flawless complexion, and the heavy makeup they were using to cover up skin problems was actually aggravating their skin concerns, instead of improving them," she explained. "I started thinking about a solution—a makeup line that I could feel good about producing, and women could feel good about wearing."
What surprised her about being a female entrepreneur: "The fact that my job doesn't feel like work to me. I find it satisfying, inspiring, challenging and fun. I'm at my best when I have something to do. Something where I have to solve problems, move things forward, create something. I can feel my juices flowing and I love that. I love the sense of satisfaction I get when customers tell me what a difference our products have made to their lives. This ranges from people who just love it because they're makeup junkies to people with challenges like scarring and birthmarks. The emotion is so genuine that it spurs me on to do more and more."
Her best skin-care tip: "There is no question that sun protection is one of the most important things we can do for the health of the skin. The elegance of minerals is that they make this protection easy, effective and beautiful."
Paula Begoun
Founder of Paula's Choice and author of 21 best-selling books on hair care, skin care and makeup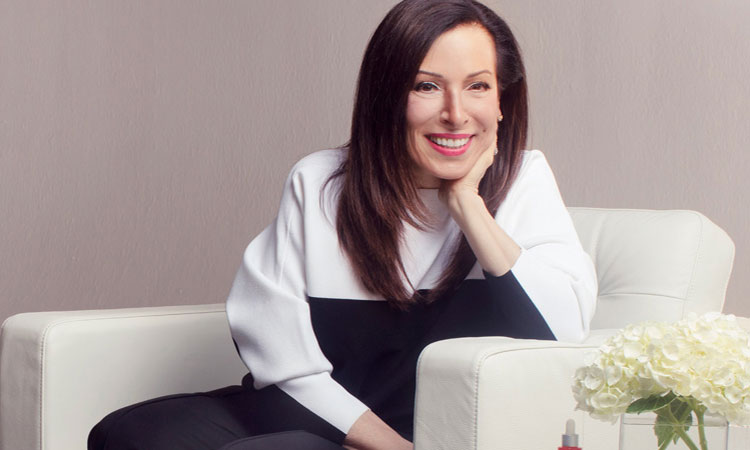 It was a lifelong struggle with acne and eczema that would ultimately pave the way to entrepreneurial success for Paula Begoun. Because anything and everything she tried refused to treat her symptoms, she decided to 'take matters into her own hands' by researching thoroughly the root cause of her ailments. On her road to a solution, she found herself fascinated by the clinical conclusions of these far-too-common skin issues. "I continued discovering what science said could or couldn't work for skin, and I shared my knowledge through my books and television appearances," she shared. Eventually, she became internationally recognized as "the cosmetics cop," a nickname Oprah Winfrey gave her several years ago. Thanks to her thorough immersion and investigation, she decided to create a skin-care line that now has more than 75 formulated products. "To this day, I'm amazed at where my passion for skin care has taken me," she adds.
What surprised her about being a female entrepreneur: "I love that I get to make final decisions, but I can make them with confidence because of the brilliant people I have around me. I always say if I'm the smartest person in the room, I'm in the wrong room. My teams share my passion about wanting to help women have the best skin of their lives and to follow what our philosophy is all about," she shares.
Her best skin-care tip: You've likely heard it before, but Begoun reiterates the vast importance of SPF. In fact, she believes this so wholeheartedly that Paula's Choice sells more than almost any cosmetics company. "We're giving women options to find the best one for their skin type. Having beautiful skin just isn't possible in the long term without being sun smart in the short term," she explains.
Rea Ann Silva
Founder and CEO of beautyblender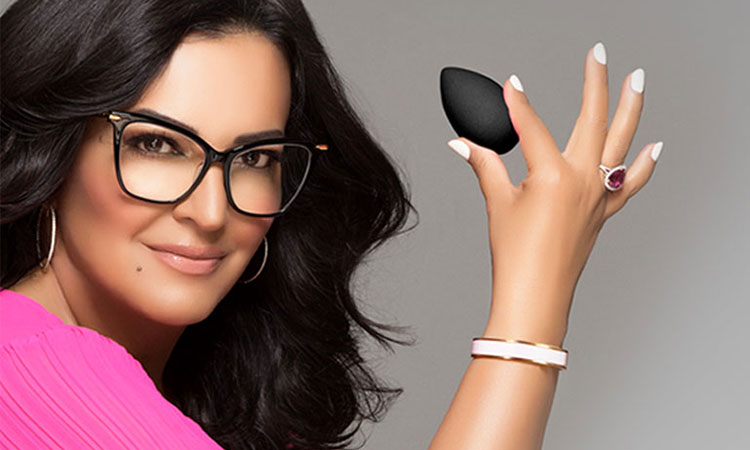 While working as a celebrity makeup artist and department head of the Tracy Ellis Ross show Girlfriends, Rea Ann Silva had a stroke of brilliance. She was struggling to find a tool that would mimic the airbrushed, skin-texture effect on set that was required for high-definition filming. "After cutting sponges in my trailer for hours on end, I worked to get my idea for an edgeless, water-activated, reusable sponge," she explained.
The result was the creation of beautyblender. Fifteen years later, she runs a bicoastal global beauty brand with more than 150 employees, with a product line sold in more than 46 countries. "I started from scratch and built a company around this one innovative idea," she explained.
What surprised her about being a female entrepreneur: "Other people's responses to my entrepreneurship. Meaning my path from professional makeup artistry into an entrepreneurial endeavor seemed to be so surprising when to me it was an organic, natural next step," she says.
Her best skin-care tip: "Always use moisturizer and when you think you've put on enough, put on more!"
Caroline Greyl
CEO of Leonor Greyl

If there is one way to describe her childhood, Caroline says it's this: "I grew up surrounded by hair." Her mother, Leonor Greyl, for whom the company is named, created the beauty brand in 1968 with her father, Jean-Marie, and was among the first to introduce "natural" products to the mainstream. Caroline always worked with a hair-and-beauty advisor, even as a kid, and eventually got an MBA with the thought of leading the international sales division of the family business. After some stints with Clarins, Cartier and Jean Louis Scherrer, she returned to her roots, managing the French and international markets until she took over as CEO.
What surprised her about being a female entrepreneur: "Honestly, I realize that we still live in a sexist world. Signing some contracts or being heard is not always that easy, but being in the beauty field, you are lucky enough to meet and exchange ideas with other women. It's an industry where women are an inspiration, and for that, I feel blessed."
Her best skin-care tip: "Before bed, always do two things: wash your face and use a leave-in conditioner for your hair to prevent tangles."
Kerstin Florian
Owner of Kerstin Florian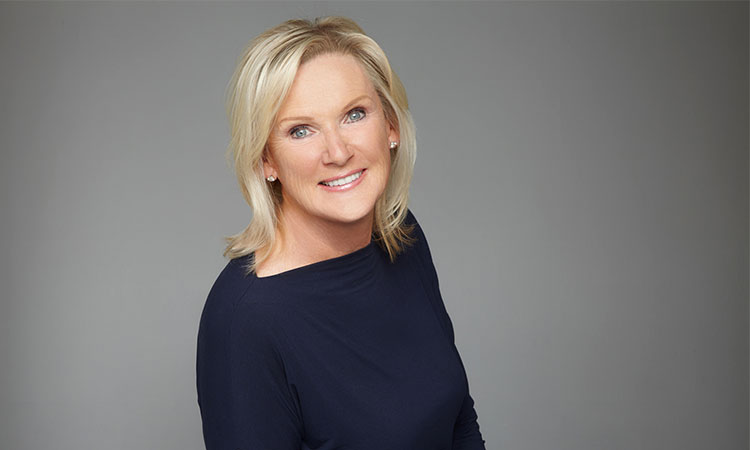 For Kerstin, running her own company came naturally to her. "I did not really know I was an entrepreneur. It was natural for me to see possibilities; I didn't see them as difficulties. I was interested in health and beauty, and natural skin care and spa culture, and it was fun to be one of the first to introduce spa products for face and body," she shared. While it was never her intention to become her own boss, she was motivated to work with other people and always savored being a leader. "I have enjoyed the journey and learned so much. I am very grateful and proud to have been able to, with my team and family, create the Kerstin Florian brand and the lifestyle it represents. It is very satisfying to make people feel good—that is what it is all about for me."
What surprised her most about being a female entrepreneur: "How easy it was to get along with men and how helpful they have been. Most businesses I dealt with were male-oriented, especially when I started out. I didn't work with too many women, but again I saw it as a possibility rather than an obstacle. It is very much how you look at and approach things."
Her best skin-care tip: "Take the time and enjoy—the products and treatments, feeling what they do to your the senses, feeling beautiful. Embracing experiences with joy makes you feel complete!"
Marya Khalil-Otto
President and CEO of VI Derm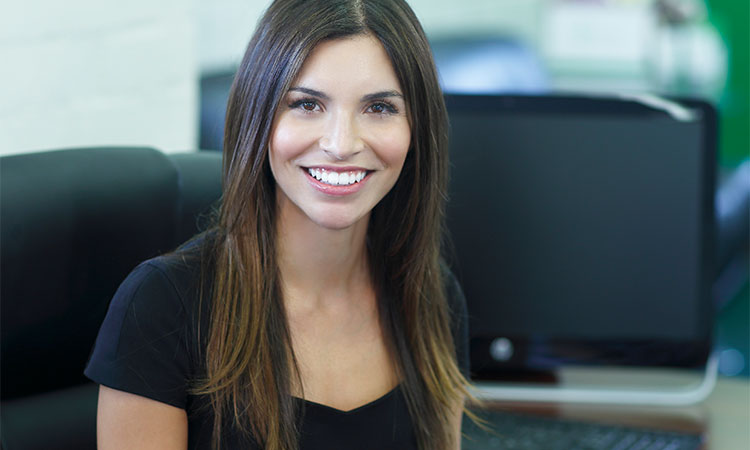 It was a series of unfortunate events that inspired—and pushed—Marya into a head position, running her own family business. "In 2010, having just graduated from college, I left my home behind and moved across the country to California, a state I had never been to, in order to help my father, Dr. K., run his fledgling skin-care company because there were management issues," she explained. That company was VI Derm, and Marya learned every position, every task and every responsibility at the company, starting from the bottom up. "When I started, the company was very different than the way it runs today. I transitioned from customer service agent to account manager to a human resource specialist to a sales force leader. I was thrown into the fire and learned what it was to run a business from the very bottom of an organization. Eventually, I oversaw the company's expansion from a small office in Santa Monica to its corporate headquarters in Los Angeles," she said.
After her father passed away suddenly in 2013, the company was left in her hands and she had to lean in to the opportunity to keep it growing and alive. That's when, as she said, she realized entrepreneurialism runs in her blood. "Under my leadership, product sales have nearly doubled, the number of accounts have tripled and the brand is now available in over 30 countries. Now, nearly one million VI Peels have been performed to date."
What surprised her about being a female entrepreneur: "That people are still surprised by female entrepreneurs! Women have really proven themselves as effective business leaders, yet there is still surprise when it is a woman running a successful business. There are still not enough of us, but we are making strides in the business world across all industries. I was always raised to believe I could do anything I put my mind to, so my gender was never something that held me back."
Her best skin-care tip: "Think of skin care like you think of dental care. It is essential to brush and floss your teeth daily, but that's not enough. If you don't make sure to have a professional cleaning done at least twice a year, you may later develop major oral health issues. Same with skin care, while it's essential to exfoliate on a superficial level every week, you need to have a professional chemical peel 3 to 4 times a year to ensure your skin conditions do not worsen to a point where they become costly and/or painful to treat. Consistent regular chemical peels will keep your skin healthy and flawless forever."