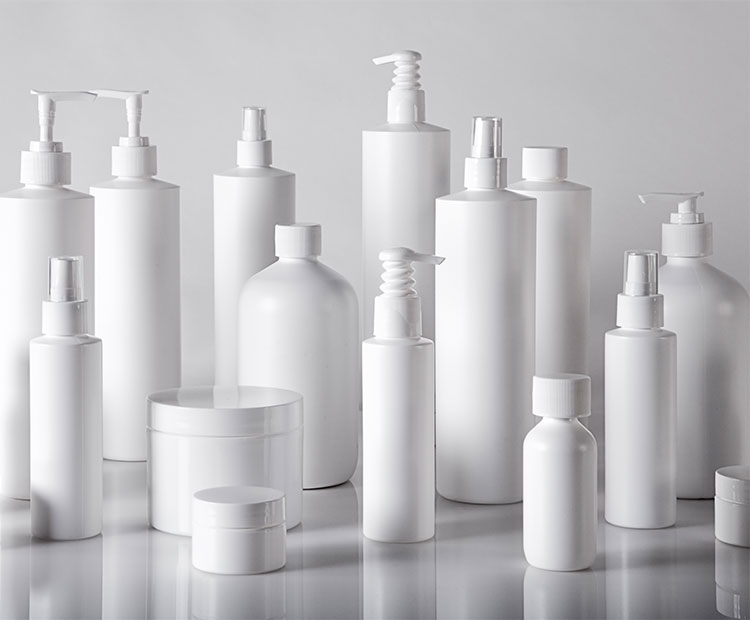 They're sneaky, they're convincing, they're proliferating—and they may be dangerous. Counterfeit beauty products are everywhere today, and unlike fake designer bags, they could damage more than just your ego.
The Ugly Truth About Counterfeit Beauty Products
Counterfeiters can make and distribute their products anywhere in the world today, often in secrecy. As they become more adept at imitating even the most sophisticated packaging, these counterfeiters are able to pass off fake beauty products to unsuspecting customers. As reported by Business Insider, even giant online retailers can have a hard time controlling the authenticity of beauty products sold by third-part sellers on their platforms.
These fakes often don't meet the FDA standards for safety, which prohibit unsanitary conditions where products are made, packaged or stored and forbid the use of many substances that may injure consumers. Anti-counterfeit investigators have discovered unsanitary conditions in some facilities that make and store counterfeit products—when London police confiscated fake products in one instance several years ago, they found traces of arsenic, mercury, lead and rat feces in the ersatz products.
The Problem With Unauthorized Resellers
Sometimes, even when products are truly from the manufacturing brand, unauthorized sellers find ways to get diverted products, and set up shops on large retail sites as third parties, or even launch their own websites. This diversion is not only illegal, the problem with buying from unauthorized sellers is that you don't know how the products are stored or whether they're expired. Exposure to extreme heat or cold can alter an ingredients' potency and a product's texture. At the very least, a damaged or old product will be ineffective. At worst, it can cause skin irritation or infection.
How to Avoid Counterfeit Beauty Products Online
Buy from authorized sellers.
The single easiest way you can be sure you're getting the real deal is to buy your products straight from the brand or its authorized dealers and retailers. Authorized retailers are often listed on a brand's official website. You'll be getting the best deal for the real product. Dermstore takes this issue seriously and only sells beauty products we're authorized to sell. Our partnerships directly with the brands we carry are of the upmost importance to us, not only because it's the right way to do business, but because customer safety depends on it.
Beware of deals that are too good to be true.
If an offer from a retailer you've never heard of seems too good to be true, it probably is. If you want to save on beauty products, with a little online sleuthing, you can find great deals on shipping, first-time-customer and email-signup discounts, flash sales and free gifts with purchase. Many online beauty vendors also offer loyalty points and reward programs that can yield ongoing savings.
Editor's Tip: Check out not-so-secret ways to save on your beauty products with Dermstore
The Bottom Line
Counterfeiters are trouble all around. They infringe on the intellectual property of legitimate products. They take cheap shortcuts, meaning products can be tainted, damaged or expired. Put simply: there's nothing good about a fake.