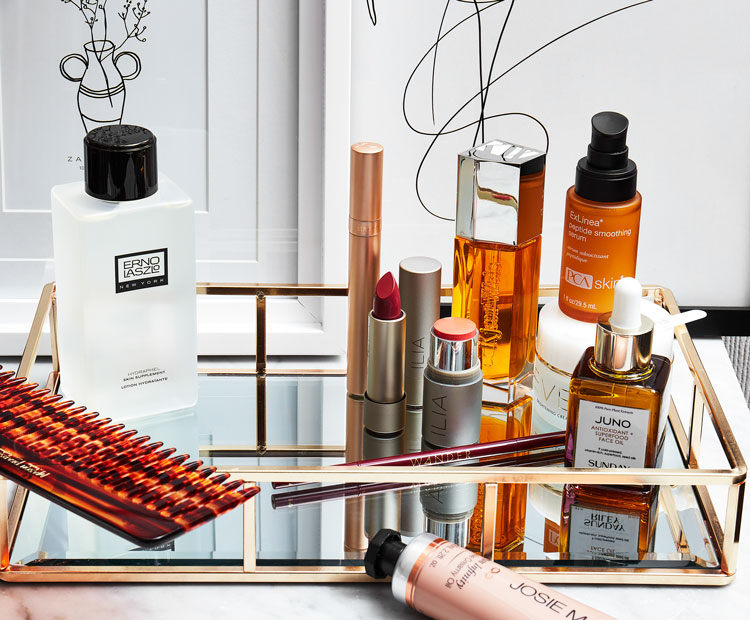 Dermstore takes shopper reviews seriously. As in really seriously. So allow us to toot our horn for a minute or three. We've received Bizrate's Circle of Excellence award for over 10 years, and it's a big deal. It's given only to retailers who go above and beyond to provide exceptional service to their online customers. What makes this award even more meaningful to us is that it is based on thousands of real customers' feedback. That means you, our loyal beauty fans. You gave us top scores on product selection, ease of finding products, on-time delivery, likelihood to buy again and overall product and service satisfaction. Toss the confetti and pop the champagne!
We pored over thousands of Dermstore ratings and reviews to discover the top six reasons you love and trust us. Drumroll, please!
1. Amazing Promotions on the Real Thing
A little inside scoop: Dermstore is an authorized retailer of every single product we carry. That means you'll never get counterfeit products on our site. You also won't find sketchy cut-rate prices. As an authorized retailer, we have good relationships with our brands, which allows us to throw in a few promotions here and there, often on products that rarely go on sale. This shopper knows what we're talking about: "Very good site with good prices and a lot of sales!"
Want to get notifications when your favorite brand is on sale? Sign up for our emails for first dibs on all our promos, new arrivals and other helpful beauty information!
 2. The Highest-Quality Products and Brands 
Did you know that Dermstore carries lots of products that are only otherwise available in dermatologists' offices, med spas, salons and specialty boutiques? "The variety of high-quality products, as well as selection, keep me coming back," says one shopper. Says another, "It's an awesome place to purchase quality products that you can't find anywhere else." How nice! Check out the brands we carry to see for yourself.
3. Helpful Customer Service Team
Think of us as your skin concierge. Our customer service team isn't just here to assist you in your order or to help process your returns. Our team goes to trainings every week, so if you need more information about the products you want to buy, or any skin or beauty concerns in general, we are more than happy to help! Says one customer, "Customer service is great, any questions or concerns I have ever had have been answered with a rapid response."
4. Honest Reviews From Real Customers
Playing trial and error with beauty products can be frustrating, but getting real, honest feedback from fellow shoppers can make shopping a whole lot easier. And that's why Dermstore's more than 100,000 product reviews (and counting!) from verified purchasers have proven to be one of our greatest strengths. As one shopper notes, "It's important to me to have as much information about the products I purchase, especially when it comes to health and beauty products. Dermstore not only provides me with facts about the product but also testimony from people who have purchased and used it."
5. Free Samples in Your Box
We know discovering new products is important to you. This is why we make sure that you get free samples with your order so you can try new products from brands you probably haven't heard about yet. We're glad most of you find these little surprises delightful as well. As one shopper says, "Dermstore has such a wide variety of products available for purchase.  Very user-friendly website as well. Once my product arrives I love to see what free sample is available to try."