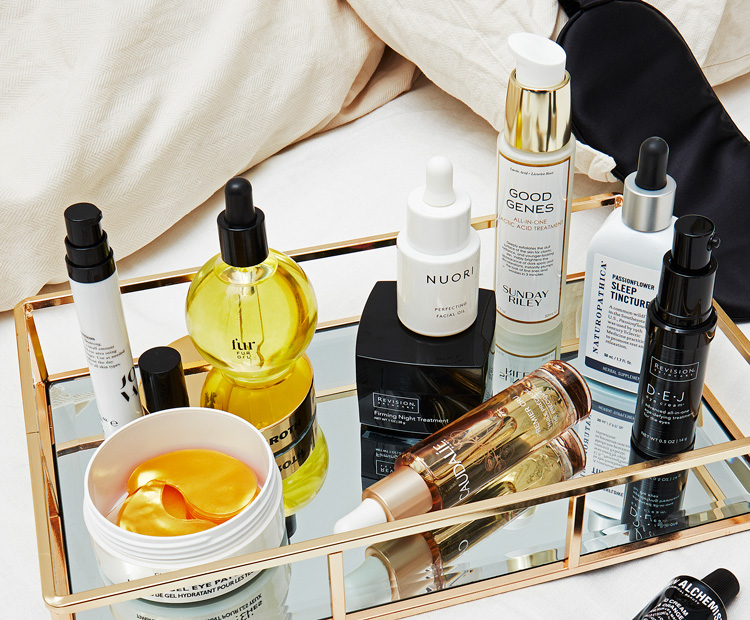 There's something magical about the pairing of "smart" and "shopper." It suggests discernment, consideration, intelligence. It also suggests time—perhaps too much time spent scouring for deals. Here we list the ways to be a smart shopper on Dermstore, no more searching required.
1. Become an Email VIP
This one couldn't be easier: by signing up for our email list, you get an instant 15% savings on your first purchase*, plus first dibs on sales, gifts offers and insider info on new product arrivals. And here's another secret: Some beauty brands don't publicize discounted rates on public sites, but as their authorized partners we sometimes send email-only access to certain brand sales. Shhhh!
2. Get Rewarded for Doing What You Love
At Dermstore, we have a special place in our hearts for our loyal customers. And we show that appreciation with our Dermstore Rewards program. This cool incentive lets you earn five points for every dollar you spend, and you can then apply points to future purchases. You can also earn points by posting product reviews to share your opinions with the Dermstore community. The best part? You can combine your rewards with all other offers and promotions.
3. Get Gifted
If you've ever shopped for beauty products, you've heard the term gift with purchase (GWP). Browse Dermstore's current gift with purchase promotions to see what's available. See something you've been eyeing, but haven't been ready to commit to a full size purchase? It's the perfect way to sample and discover new beauty products.
4. Subscribe to Your Staples
There are certain skin, hair and makeup products that you have to have on hand no matter what. Our Dermstore Subscriptions program lets you order your beauty staples and schedule replenishments, so you never run out. Plus, for select products you'll save up to 15%! Look for the subscribe option on the product page. Of course, you can modify, skip or cancel subscriptions at any time.
5. Create a Favorites List
Each time you "heart" a product on our site (by clicking the "Add to Favorites" button on the product page), that product is added to your favorites list, so you can easily come back to it when you're ready to make a purchase. Plus, lots of products participate in a 10% off offer when on your favorites list! Visit "My Favorites" when logged in to your Dermstore account to see. Love is its own reward, we've heard, but why not add more to the deal anyway?
6. Feel Free to Make a Mistake (It Happens)
If you get the wrong shade of foundation or realize that the cream you bought doesn't work on your skin, you're not stuck. We offer a 30-day guarantee for returns. Feel free to experiment a little!
Editor's note: In response to the extraordinary circumstances of the world right now, we've extended our return policy to 90 days.
7. Get In on Our Daily Promotions
At Dermstore, we offer sales and promotions on something every single day. Head to the Sale page for the latest offers, and check back often!
*Expires 30 days from signup. For new subscribers only. Participating brands only.