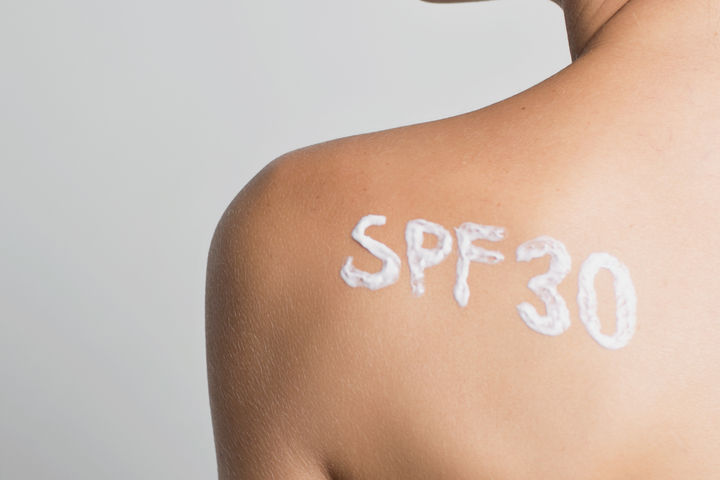 Think of your skin as a canvas and makeup as your paint. The smoother the texture, the easier it is to paint a picture. While your skin battles with the sun and other damaging environmental factors day-to-day, following a diverse and well-rounded skin care regimen can help achieve a radiant, supple and smooth complexion.
Preventive Practices
A few foundational practices are paramount to keeping your skin's texture firm and even, no matter your age or skin type. Well-hydrated skin sports a healthy surface texture, so go easy on your skin with a mild, pH-balanced cleanser. Replenish its natural moisture daily by applying a facial moisturizer. If dry, patchy skin is an issue, use a rub-on, wipe-off soapless cleanser or a micellar water that dissolves away dirt and makeup and is swept away completely with a cotton pad. No matter what season it is, always wear sunscreen or a sun-blocking moisturizer when venturing outdoors. This wards off damaging UV rays, which can lead to wrinkles, ruddiness, sagging, enlarged-looking pores and other skin-texture issues.
Smoothing Solutions
Hydrating facial creams help keep your skin supple, particularly if they contain moisture-retaining ingredients such as hyaluronic acid or ceramides. If you have dry or patchy skin, apply cream after your shower to combat drying soap and hot water. In terms of facial anti-aging and wrinkle reduction, seek retinol-based night creams or fillers to help resurface the skin and boost collagen production, lending it an all-around smoother texture. Mix your anti-aging cream with a bit of moisturizer to keep it gentle if your skin leans toward dryness.
Exfoliating Essentials
Enlarged pores and fine lines give the skin a not-so-smooth texture, so tackle them both in a single swoop with regular exfoliation. About twice weekly, exfoliate with a scrub-based or chemical-based product to cleanse the pores as you slough off dead skin cells. This helps promote cell turnover and hydration, which reveals healthy new skin cells.
Away From Home
A licensed dermatologist can also lend your skin's texture a hand, with dermal fillers that contain hyaluronic acid–based gels. These injectable fillers even the skin texture as they fill in fine lines, wrinkles and scars. Likewise, laser treatments offer a safe and effective way to reduce pore size and improve skin texture, while mildly acidic chemical peels from a dermatologist or aesthetician give your skin intense exfoliation to rapidly promote cell turnover. Microdermabrasion is also an option for rough skin and blackheads in all skin types.
This article has been reviewed by board-certified dermatologist Dr. Emmy Graber.