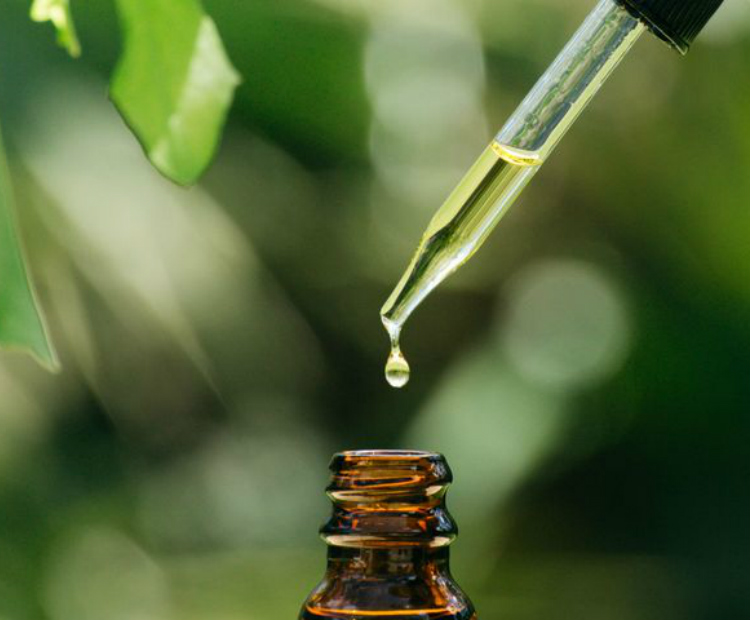 "Natural" is an eye-catching buzzword in modern skin care. Although it has no official definition, most companies use it to refer to ingredients that occur in nature and are not synthetically derived. "Natural" ingredients are not necessarily healthier or more effective than synthetic ingredients—but a few of them, such as glycerin, witch hazel and certain antioxidants, can provide especially outstanding benefits for your skin. While new ingredients are constantly being introduced into the skin care world, here are a few that have proven time and time again of their potency in skin care.
1. For Dry Skin: Glycerin
A very common ingredient in moisturizers, glycerin can be either natural or synthetic. Natural glycerin is derived from animal or vegetable fats, and synthetic glycerin is derived from petroleum. Also called glycerol, glycerin is a humectant compound that occurs naturally in our skin. In addition to its antimicrobial properties, glycerin can improve skin hydration and skin barrier function, help guard against irritants and help wounds heal faster. Glycerin is particularly beneficial for people who suffer from dry skin and conditions such as atopic dermatitis, which compromises skin barrier function.
2. For Acne-Prone Skin: Witch Hazel
Native to North America, witch hazel is a botanical anti-inflammatory that's been the subject of numerous medical studies for its medicinal effects. According to a 2014 study in The Journal of Clinical and Aesthetic Dermatology, witch hazel contains anti-inflammatory chemicals called tannins that naturally constrict body tissues—which results in an astringent effect on the skin. This is why it's often in skin toners designed for controlling oil on the skin. Witch hazel is as effective as over-the-counter pharmaceutical products in treating skin irritation, and its antioxidant properties may also help strengthen connective tissue in skin and blood vessels.
3. For Aging and Sun-Damaged Skin: Sea Buckthorn Oil
When it comes to anti-aging, you want the full spectrum of antioxidant-rich vitamins at your disposal to counter the signs of aging skin, such as wrinkles, sun damage and dark spots. Sea buckthorn berry oil boasts an impressive nutritional profile, containing over 190 nutrients and phytonutrients, including essential fatty acids, vitamins A and E and 15 times the vitamin C content of an orange. Vitamin C by itself may help fight sun damage, but according to research published in 2013 in the Indian Dermatology Online Journal, it works better in conjunction with vitamin E, which increases its potency.
4. For Sensitive Skin: Colloidal Oatmeal
As a natural moisturizer with binding properties to water, oatmeal is commonly used to treat dry and sensitive skin. It's unlikely to irritate skin or cause an allergic reaction—part of the reason why it's so popular in skin care products. As opposed to the cooked oatmeal you might eat for breakfast, colloidal oatmeal is more finely ground—basically the same as oat flour. In addition to its moisturizing properties, colloidal oatmeal is also known for its ability to cleanse and soothe inflammation. Creams and other products containing colloidal oatmeal are very effective for people with dry skin. Multiple studies have shown that the chemical composition of oatmeal is not only beneficial for soothing skin irritation and itch, but retaining skin moisture and thereby helping to maintain healthy skin barrier function. It also has a low irritant potential, so it's great for sensitive skin and can even help with eczema and atopic dermatitis.
This article has been reviewed by board-certified dermatologist Dr. Emmy Graber.