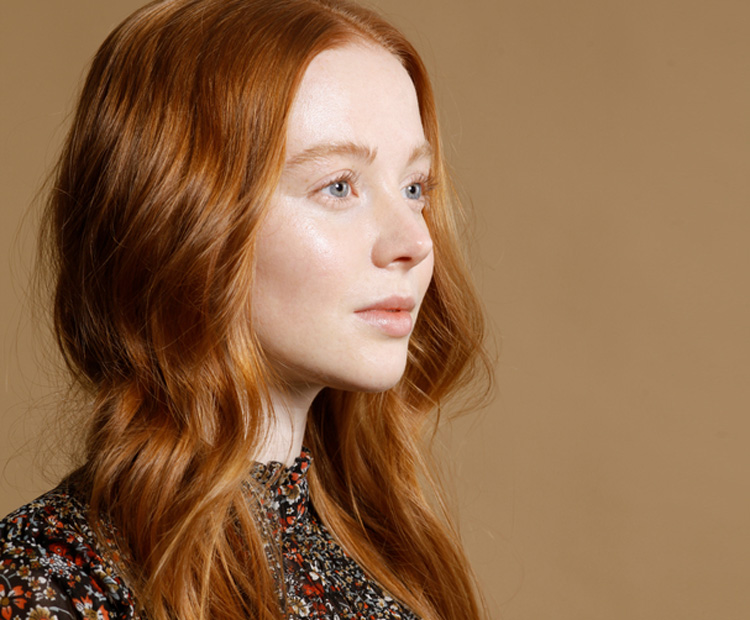 Whether you're in your early 20s, mid-30s, late 40s or older, you may have considered one or more of the non-invasive treatments your doctor offers. Perhaps you've envied a friend's results or taken note of a radiant celebrity's reported treatments. Whatever may have piqued your interest, you're likely to have a few questions about which treatments are right for you. In this edition of our Doctor's Office series, Dr. Catherine S. Chang, a plastic and reconstructive surgeon with a passion for facial aesthetics, discusses her top choices for non-surgical cosmetic procedures, how to prepare for them and why post-treatment maintenance is important.
When it comes to cosmetic treatments, my aesthetic has always been to do only what's necessary and to keep those I work with looking very natural. As many have discovered, there's a fine line between enhancing one's appearance and going overboard. Non-invasive treatments are a reliable option to ensure that we don't cross that line.
Some of my favorite treatments are microneedling, CO2 laser resurfacing, radiofrequency microneedling and two of the most popular non-surgical treatments, Botox and Sculptra. All are proven methods to improve your skin and create a more youthful, refreshed appearance. Here's what you need to know about each one of them:
Microneedling
Microneedling is a minimally invasive treatment, safe for all skin types and tones. Fine needles create controlled micro-injuries to your skin, triggering the body to create new collagen and elastin. This softens the signs of aging, fades acne scars, minimizes pores and generally improves your skin texture for a brighter, fresher appearance. 
What to expect: After applying a topical anesthetic, your care provider will use a small roller tool made up of micro-fine needles to make small pricks under your skin. The procedure takes approximately 30 minutes, after which a calming serum will likely be applied. Your skin will appear plump and radiant, and you should be able to return to work or other activities immediately. Most people require four procedures or more for the best results.
CO2 Laser Resurfacing
CO2 laser resurfacing is the gold standard for skin resurfacing. It removes damaged skin layers, erasing unwanted acne scars, dark spots, wrinkles and lines to reveal smoother, rejuvenated skin. The laser delivers tiny concentrated beams of heat energy that trigger continued collagen and elastin fiber production. The result is deep dermal regeneration that dramatically improves your skin tone, elasticity and appearance.
What to expect: Your specialist will numb the areas to be treated with a local anesthetic and direct an intense beam of light energy at your skin. The procedure will take 30 minutes to two hours, depending on how many areas are treated. The treated areas usually heal in 10 to 21 days, but you should be able to return to regular activities within a week's time.
Radiofrequency Microneedling
Radiofrequency microneedling combines radiofrequency energy with ultrafine needles to renew your skin from within. As we age, our skin begins to lose its elasticity and becomes more fragile as our body's collagen levels decrease, elastin production stops and hyaluronic acid diminishes. Radiofrequency microneedling awakens your body's natural healing process, stimulating the production of collagen, elastin and hyaluronic acid for improved skin tone, texture and firmness.
What to expect: Your specialist will apply a topical numbing agent to the area before using the microneedling device, outfitted with a cluster of needles, to deliver pricks approximately one to four millimeters deep (depending on the treatment goal), sending radiofrequency energy deep into your skin. The treatment will take about 20 minutes and mild redness, swelling and a feeling of warmth (similar to a sunburn), around the treated site is to be expected. A minimum of three sessions is recommended for optimal results.
Botox
Botox is an injectable, purified protein that creates smoother, tightened skin by weakening the muscles that contract and cause wrinkles. With the right amount used in the right locations, it provides gorgeous results that help you look younger and rested, but not unnatural or frozen. Botox can also be used as a preventative measure against aging. If you start using Botox as soon as you begin to notice subtle expression lines, you can prevent new fine lines and wrinkles from forming. 
What to expect: Your treatment provider may use ice or a topical numbing cream to numb the treatment area before injecting the muscles in your face with Botox. The treatment requires minimal downtime, so you can return to your daily routine immediately. You may begin to notice a visible smoothing of lines within 24 to 48 hours, with results lasting up to four months.
Sculptra
Sculptra is an injectable that works subtly and gradually over time to restore facial volume and fullness for a more youthful-looking appearance. Unlike other liquid or gel fillers, Sculptra, a poly-L-lactic acid, helps stimulate your skin's own natural collagen production deep within your skin to restore its structure and increase fullness to wrinkles and folds, turning back the clock for a refreshed look without appearing like you've had work done. The results also last longer than filler—approximately two years.
What to expect: A trained specialist will apply a topical anesthetic and then administer injections in the lines, wrinkles and deep folds you are treating. You may experience minor swelling immediately after your treatment, which usually subsides within a few days. You should begin to see progressive, visible results within the first few weeks after your session. The full effect of the regimen will be visible after an average of three treatment sessions over the course of a few months.
Pre- and Post-Procedure Prerequisites
It's important to note, though, that these treatments won't likely give you the results you're seeking if you don't properly care for your skin before and after your procedures.
Without question, everyone must use an effective sunscreen, both before your treatment—preferably years before, starting in childhood—and after, throughout the rest of your life.
My favorite is a mineral-based sunscreen with 18% or 19% zinc oxide, which protects your skin from the broadest spectrum of damaging UV rays. New formulations offer the protection you want without the white tones you may remember in the zinc sunscreens of your childhood.
Other must-haves for effective anti-aging skin care include the following:
Retinoids (the class of vitamin A-derived ingredients that includes retinol) help increase new cell turnover while activating natural collagen growth. The appearance of wrinkles, fine lines and age spots are decreased, leaving you with firmer, smoother and brighter skin.
Antioxidant Vitamin C Serum
Vitamin C penetrates your skin to increase the production of collagen, which, in turn, firms your skin, reduces the appearance of wrinkles and also protects your skin from sun damage, leaving you looking radiant.
When your skin produces too much melanin, hyperpigmentation occurs, resulting in discoloration and uneven skin tone. Look for a discoloration treatment serum that inhibits the pigment-producing enzymes to decrease melanin production and prevent hyperpigmentation. The result is brighter, more even-toned skin.
Depending on the treatment you receive, your doctor may recommend that you stop your retinol, as well as the use of exfoliants or other harsh or fragranced products, for several days pre-procedure and wait several days post-procedure to resume your regular routine. Treat your skin gently and keep it well hydrated and out of direct sunlight throughout your recovery.
Talk to your doctor about which non-invasive treatments are right for you. The younger you are when you begin to develop an effective skin care plan, the more likely you will be able to simply maintain your routine with an eye on what non-surgical treatments are available if the need ever arises.