With this year's Summer Sale in full swing, we sat down with four of our favorite brands to chat all things beauty; from their favorite tips to their favorite products, routines and more.
Dr. Loretta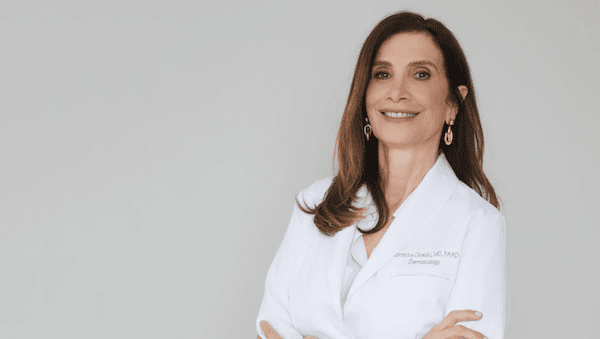 15% off during The Summer Sale with code: SUN 
Dr. Loretta Ciraldo's impact on skin care began in the 1970s when, as a medical student, she took a summer job in the Dermatology Department of Harvard Medical School. It's where, after performing early testing on the effects of UVA on human skin and contributing to the development of the Fitzpatrick Skin Type Classification, she became fascinated with understanding every facet of how and why our skin ages. She launched her eponymous (and multi-award-winning) brand in 2019 after working with patients for 40 years, sparked by a deep understanding of the common struggles and goals we all face when it comes to our skin.
What's your best skin care tip?
Finding products where you've actually seen visible improvement and being sure to use them every day as directed.
What does your morning routine look like?
Our gentle Gentle Hydrating Cleanser, followed by the Tightening Eye Gel, the Anti-Aging Repair and Intense Replenishing Serums, and I always finish with our Urban Antioxidant Sunscreen SPF 40.
What are your favorite Dr. Loretta products?
Everything from my morning routine I absolutely love; I use them both morning and night, with the exception of the Urban Antioxidant Sunscreen—I switch that out for our Tightening Detox Mask at night and apply it on top of all my other products.
Any other favorite products?
I love the Stila's Smudge Proof Eyeliner and slip's Silk Pillowcase.
jane iredale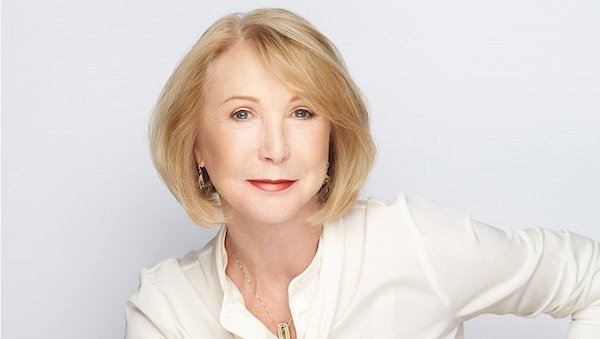 Rewards members earn 2x points during The Summer Sale. Not a member? Join now.
As a pioneer of clean beauty, Jane Iredale started her namesake mineral skin care and beauty brand after years of working as a casting director and producer. Seeing firsthand how the actors she worked with struggled with problem skin worsened by notoriously heavy stage makeup, she wanted to see if it were possible that makeup could actually be good for skin. And so her Amazing Base Loose Mineral Powder was born. Immediately a game changer, the skin-care-meets-makeup was lauded by dermatologists, plastic surgeons and their patients for its ability to soothe, cover and protect, while not feeling like makeup, thanks to being formulated free of known irritants and with skin-boosting ingredients.
What's your best skin care tip? 
Protect from the sun as much as possible. I don't believe in being obsessive about it, but the sun is responsible for 80% of the signs of aging. So apply sunscreen on your face every day to slow down wrinkles, sagging and brown spots.
What does your morning routine look like? 
Feed my dog. She's on a raw food diet, so I have to be a bit of a chef. Go for a two mile walk, eat a bowl of home-made granola, check emails while drinking a cup of tea, and then see what the day brings. Fortunately, it's never the same.
What are your favorite jane iredale products?
PurePressed Base in Amber, Smooth Affair, Dream Tint in Medium Light, our Eye Liner, Forever Red Lip Stain. I also wear our Lash Conditioner and PureLash Lengthening Mascara every day.
Any other favorite products?
In general, our facial sprays have always been one of our top-sellers, with Pommisst topping the list. I love our Circle Delete Eye Concealer, the BeautyPrep Hyaluronic Serum and Beauty Prep Moisturizer, Liquid Minerals (now transformed into HydroPure Tinted Serum), Amazing Base (which was our first product and still selling well today). Our gold star has to go to PurePressed Base with its multitude of shades and its ability to protect, nurture, and beautify the skin.
U Beauty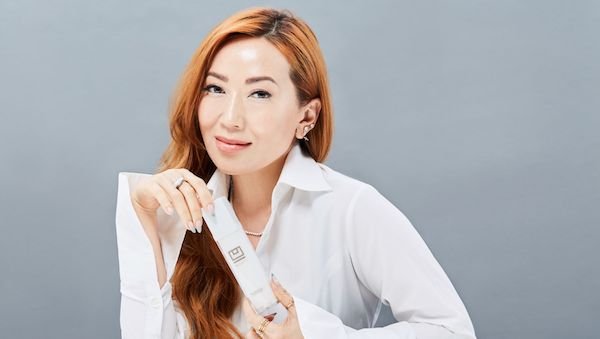 20% off during The Summer Sale with code: SUN 
Already a successful entrepreneur (you may know her from BagSnob, one of the first fashion and lifestyle blogs she launched in 2005), Tina Craig wanted to streamline and maximize her routine and skin care without compromising effectiveness. It was with this belief — that healthy and beautiful skin doesn't have to be complicated — that she started U Beauty, and the rest (read: nearly 30 industry-coveted awards in just three years and thousands of glowing reviews), as they say, is history.
What's your best skin care tip?
Use U Beauty!
What does your morning routine look like?
I start every morning with a quiet meditation in bed, lying down in total peace. I follow it with my U Beauty AM skincare routine: a quick cleanse with The MANTLE Skin Conditioning Wash, followed by our quintessential multitasker for glass skin, The Resurfacing Compound. Then The RETURN Eye Concentrate (I don't go a morning or evening without it), The SUPER Hydrator to seal it all in, and finished with The Multimodal Defender SPF30 for all-day defense.
Next, I have a spoonful of extra virgin olive oil on an empty stomach before sipping Pique tea with Shore Magic collagen and my multiple supplements.
What are your favorite U Beauty products?
It's so hard to choose! Each U Beauty product is uniquely formulated to target different parts of the skin with perfect precision, and I use all of them daily.
But if I must choose, I'd say The RETURN Eye Concentrate—just a little dab underneath and around the eyes is all you need for unprecedented eye defense and total renewal. It instantly makes you look illuminated, bright-eyed and more awake, and takes care of fine lines, dark circles, and puffiness all in one step.
I also can't live without The PLASMA Lip Compound for full, healthy, juicy lips and The SUPER Hydrator for a dewy glow. Finally, The Multimodal Defender is on my skin 24/7. That's because it's not only a powerful SPF; it was created to also treat dark spots and hyperpigmentation, correcting past damage while brightening the skin. I like to use it as a spot treatment when I notice unevenness or any discoloration.
Any other favorite products?
Chantecaille Longest Lash Faux Cils Mascara: It's the best mascara on the market, period. Not only does it lengthen and thicken, it conditions lashes, as well. And it's safe to use on lash extensions, as it washes off easily!
Harry Josh Hair Dryer: My son and I each have a Harry Josh dryer. It's lightweight, portable, and dries hair quickly.
T3 Straightener: I've had my T3 straightening iron for over 15 years and it's still hands-down my favorite! Fast-heating technology with an airstream feature makes my hair shiny and healthy!
VIRTUE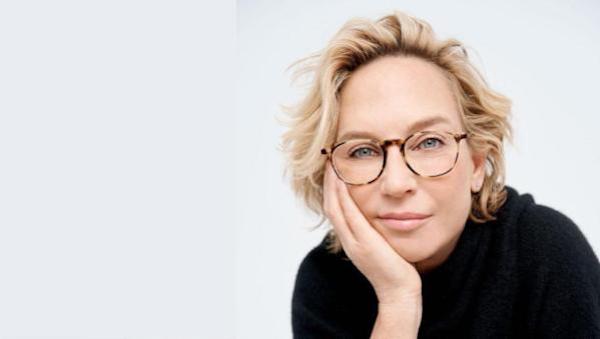 20% off during The Summer Sale with code: SUN 
With a background that includes working alongside Aveda's Horst Rechelbacher and Anita Roddick of The Body Shop, founder, CEO and industry veteran Melisse Shaban launched Virtue Labs in 2014 after learning of a new keratin extraction method developed by the military to heal injuries sustained in battle. Known as Alpha Keratin 60ku®, a groundbreaking (and hair transforming) protein that makes up 90% of our hair, skin and nails, is what birthed Virtue hair care just three short years later and is included in every formula. With over 50 industry awards in the handful of years since its launch and the likely millions of repaired hair strands, it's safe to say Virtue has made its presence known.
What's your best skin care tip?
Treat your skin from neck down as well as your face. I used to neglect moisturizing my body, but now I make it a priority, and it's made a world of a difference.
What does your morning routine look like?
I'm the founder and CEO of a fast-growing beauty brand, but it's still very much a start-up. So, the first thing I do when I wake up is look at the daily sales results – I get a report at 5:00 AM, and it's literally the way I start my day.
What are your favorite VIRTUE products?
My favorite product in our line is our Virtue Healing Oil. I love it not only for the incredible results it gives your hair, but also for just how hard it was to achieve the right formula. We went through dozens of submissions, and it took about a year longer than we'd planned, but it was worth it. It's extraordinary, and a bestseller around the world.
Any other favorite products?
I love Indie Lee's De-Stress Body Oil, the Coco Rose Coconut Oil Body Polish from Herbivore Botanicals and SkinCeuticals' C E Ferulic