This month, as we celebrate women, we're championing the contribution of women founders in beauty. We sat down with Olivia Chantecaille to chat all things beauty, business and running her multi-generational, female-founded eponymous brand.
How do you hope to inspire women through your brand and how do you hope women feel using your products?
I am inspired to design a product that will play some part in women feeling confident when they walk out their door every day—confidence from feeling like their best selves in the makeup we create, self-love from the self-care they do with our skincare, pride from helping us support our conservation partners.
What's your best career advice for female entrepreneurs?
Use your power for positive change, for good. We are so much more connected now than ever before, and with that comes responsibility. Young female entrepreneurs must (and I'm sure will) think about the responsibility of creating a product, a service, a brand. Anything you do should bring joy to you, to others, and to our shared earth.
Who is your beauty style icon?
My grandmother, my mother [Sylvie Chantecaille, with whom she founded the brand], and my daughter!
What's the one beauty product you can't live without?
Bio Lifting Mask+ because it addresses all of my skin's needs and can be used in so many ways. I can use it as a sleep-in mask, I could use it as a day cream or just an eye cream. If I used only that one product, I would look fresher and more radiant every day—more lifted, smoother, firmer, dense, with the healthiest, most hydrated skin. Some days I even use it on my dry hands—it has endless uses and benefits.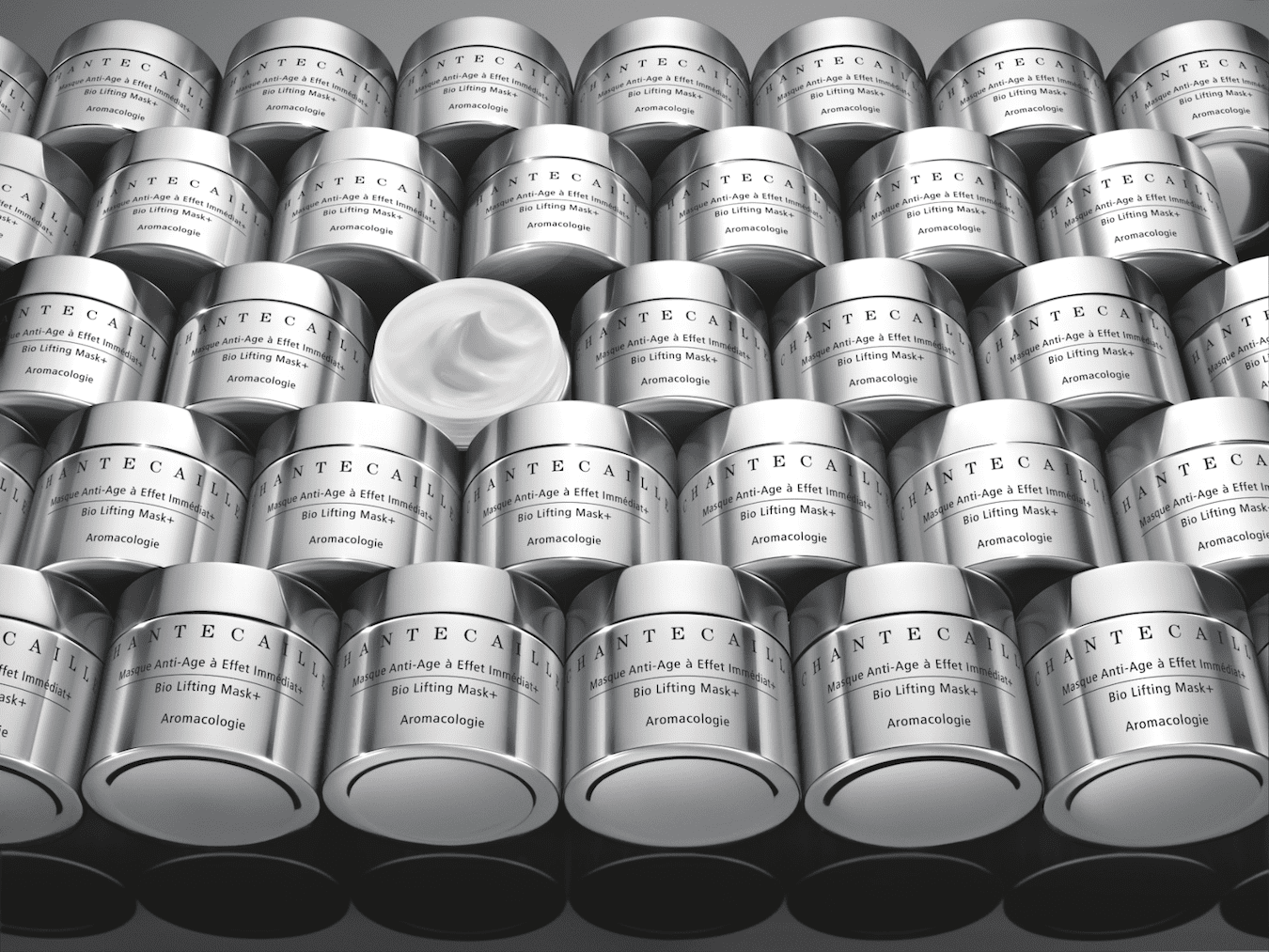 What makes the Bio Lifting Mask+ really stand out in a market full of (almost oversaturated with) masks is how potent and scientifically proven the botanical ingredients and peptides we chose for the formula are. Five of the ingredients we chose for this were brand new to the market at time of launch—and are still revolutionary today. Ingredients like Alga Tensing Blend and a Sugar-Based Lifting Agent (which is naturally obtained from oats!) are proven in vitro to lift, tighten, and smooth the skin, decreasing the appearance of wrinkles within the first two hours of application. Peptides like Hexapeptide Amplified, Refining Lipopeptide, and Bionypmh Peptide Stem Cell Extract, work to reduce the depth of wrinkles to leave the skin looking smoother. Certain ingredients are known to target frown lines and marionette lines, and others specifically act like a needle-free Botox.
We also infused the formula with a new ingredient that plumps the skin, which redefines your facial contour. And of course, a duo of incredibly moisturizing botanical ingredients that hydrate your skin not just immediately but also in the long term. We take the science behind our products very seriously, and we are proud of the results and efficacy of this mask (and the popularity amongst clients!). I'd say the Bio Lifting Mask+ is our "cult classic" mask. Once you try it, you are hooked.
What's been your biggest achievement so far?
Being lucky to merge our passion for the environment and endangered species with our beauty products has been such a joyful and rewarding adventure. Our brand has become such a powerful and magical platform for educating about the importance of conservation and supporting organizations doing hard work on a global level. It is incredibly rewarding and hopefully inspiring for other brands too.
Outside of your family, who are your biggest influences?
I'd say that my biggest influence is the health of the earth and its animals — our conservation partners are incredibly passionate, innovative and forward-thinking and teach me so much about how we can all thrive in harmony on this planet. There is a dynamic cycle of connecting people to people, connecting people to causes, to new things, to new places, and to themselves in a beautiful way, and saving the planet, and preserving it for generations to come, is so crucial.
What inspires you?
In no particular order: nature, flowers, animals, women, and my daughter.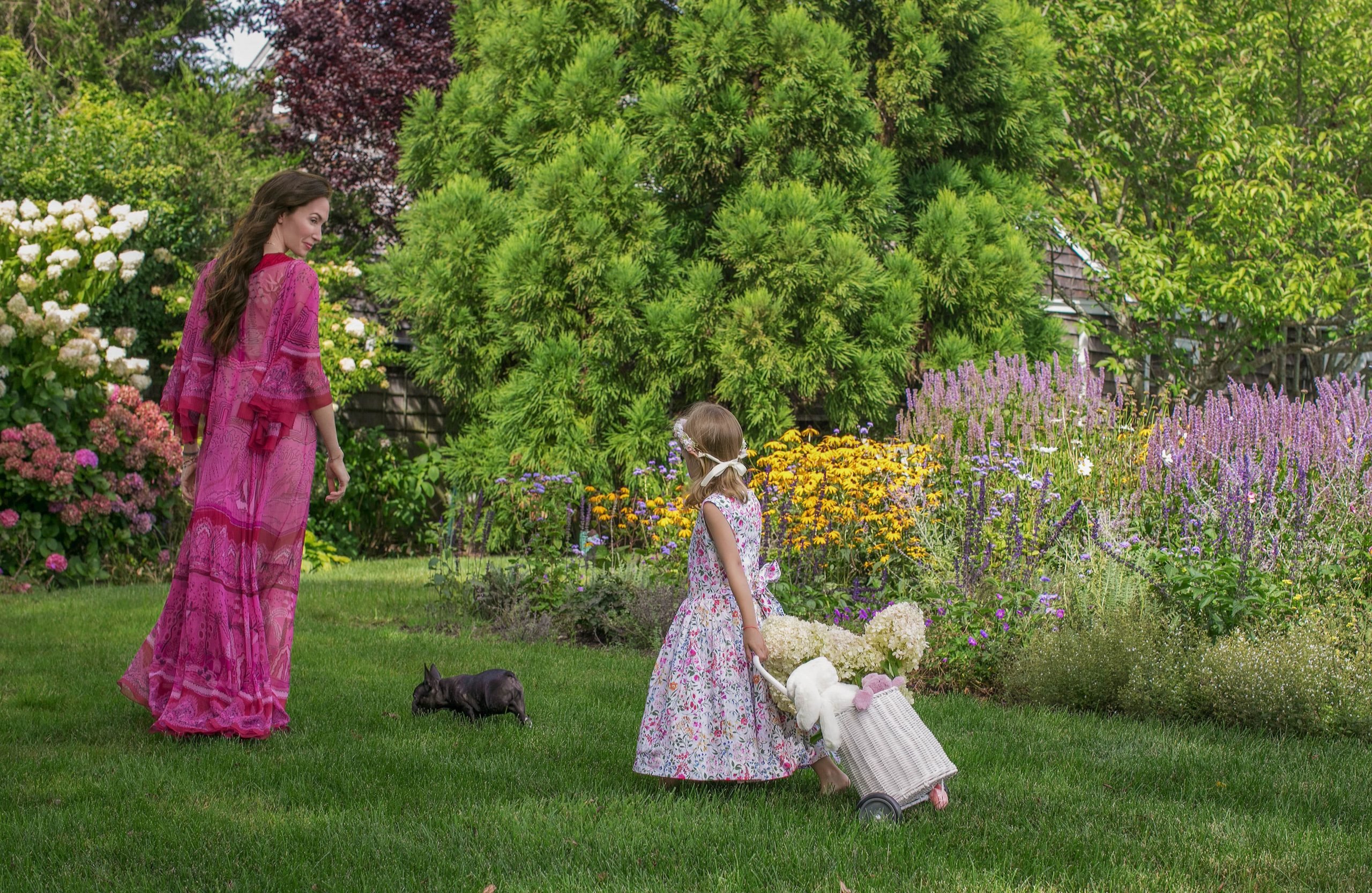 What has surprised you about being a female entrepreneur?
How much power we truly have and how much we can accomplish.
What is your best skin care tip?
Sleep in masks—I rotate between sleeping in Bio Lifting Mask+ and Gold Recovery Mask.
What are your favorite Chantecaille products?
Bio Lifting Serum+, Pure Rosewater, and Faux Cils Longest Lash Mascara.
What are your go-to products in general?
Christophe Robin Cleansing Purifying Scrub with Sea Salt, Virtue The Polish Un-Frizz Cream, and  Christophe Robin Regenerating Mask with Prickly Pear Oil