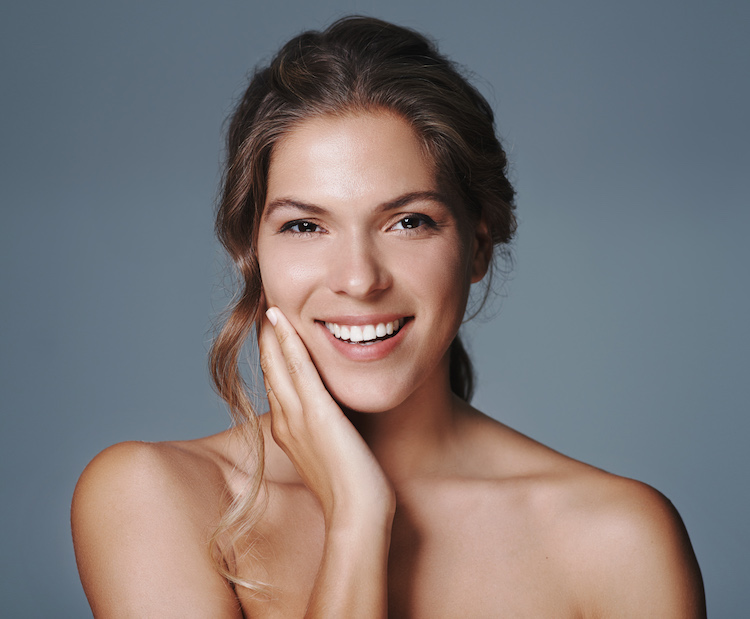 Botox remains the number-one non-surgical procedure for eight years running. And yet, just the sound of the word can elicit a soft whimper even from the boldest of women. We get it: Needles aren't for everyone. The good news? Botox isn't the only solution. "While it gives the most dramatic response to brow furrows [frown lines], it should not be the only treatment for the problem," says cosmetic physician Stanley Kovak, MD, of Kovak Dermatology & Laser Institute, commenting on alternatives to Botox. To find out how to get rid of frown lines with some less invasive options, read on.
In-Office Treatments
1. Doctor's Favorite: Fillers
"I find that the most dramatic effect is with the use of a filler," says Dr. Kovak, recommending a hyaluronic filler such as Restylane or Juvederm. According to the Cosmetic Surgery National Data Bank Statistics, these specific injectables saw a 16% increase in 2016. "These fillers immediately improve the furrows or linear depression, but I have also seen renewed collagen growth in the treated area." What does that mean for you? Long-term improvement of those pesky frown lines with filler treatments.
2. The Next Best Thing: Chemical Peels
It's true that chemical peels are great for at-home treatments to rejuvenate the skin but in-office chemical peels contain higher amounts of active ingredients, meaning they go deeper into the skin to target wrinkles and improve skin laxity. This, in turn, leaves you with softer, smoother skin. Dr. Kovak explains that frown lines are caused by many factors such as excessive sun exposure, age and dynamic muscle movement. So even though you may slather on the SPF, frown lines can still appear in time. The bottom line being, one of the best non-invasive ways to get rid of frown lines is to see a dermatologist for a professional chemical peel.
At-Home Alternatives to Botox
Upping your skincare regimen by adding anti-aging products prolongs the results of in-office treatments but can also be used to take preventative measures against frown lines. "Daily skin care from hyaluronic acid and vitamin C, to retinol and sunscreen, helps prevent sun damage, stops the causes of aging and even reverses some of the signs of aging," explains Dr. Kovak. Here are four of our favorite at-home alternatives to Botox, powered by some of these key wrinkle-fighting ingredients.
3. Frownies – Forehead and Between Eyes Facial Patches
Kissed with vitamin E and antioxidants, this at-home treatment is simple and comfortable enough to use daily, helping to train your muscles to return to a relaxed state. A fan favorite!

Buy now with free delivery

Buy now

with Dermstore

4. PCA Skin – ExLinea Peptide Smoothing Serum
Packed with peptides, hyaluronic acid and vitamin E, this simple serum smoothes and hydrates your skin. It's perfect for use on frown lines, around the eyes and around the mouth for minimizing fine lines.

Buy now with free delivery

5. Dr. Loretta – Youthful Wri-Lax
This anti-aging serum has hyaluronic acid, vitamin E, peptides and even green tea to bring the youthful appearance back into your complexion. It can be used twice daily for frown lines, forehead, crow's feet, lip lines and neck.

6. SkinClinical – Reverse Anti-Aging Light Therapy
Tackle those frown lines with this LED light therapy tool. The SkinClinical Reverse Anti-Aging Light Therapy is a professional-grade handheld device that boosts collagen levels with daily use, making it a great at-home alternative to Botox.

Buy now with free delivery