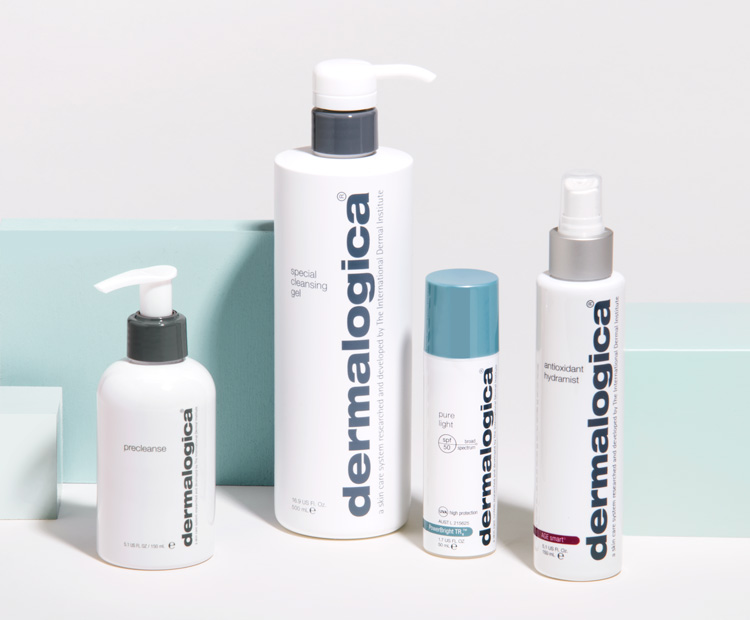 Days at the beach, picnics at the park, weekends spent hiking and camping—whatever your interest, summer is prime time for outdoor adventures. As fun as these activities are, the time we spend outside also comes with challenges: elevated exposure to UV rays, pollution and various other factors that can lead to skin aging. So how to deal? Here are a few summer skin care tips from the experts at Dermalogica:
1. Hydrate from the inside out
Summer can dehydrate your skin, and applying moisturizer alone isn't enough! Drink plenty of water, and keep a hydrating mist handy for an afternoon spritz o'clock. Your skin will thank you.
2. Sun protection is key
Even if you'll only be outside for a few minutes, liberally apply (and reapply) your favorite physical or chemical sunscreen.
3. Repair and prevent damage
Antioxidants like vitamin C help your skin fight back against sun damage and premature signs of aging—so find a formula that works for you and use it daily.
Need more tips? Here are some key Dermalogica products to integrate into your summer skin care regimen to ensure you're properly protecting your skin during the summer months:
Buy now

with Dermstore

Dermalogica Precleanse is just what you need to wash away makeup, oil and dirt from your skin. This plant-based cleansing oil thoroughly melts layers of excess sebum, sunscreen, waterproof makeup, environmental pollutants and residual skin products that build up during the day. Formulated with conditioning Rice Bran and vitamin E oils, this gentle blend can be used around the eye area to remove even waterproof mascara. Offers a deep cleansing ideal even for the oiliest skin conditions.Key Ingredients: * Antioxidants: provide a barrier against environmental damage * Essential Oils: nourish

Buy now with free delivery