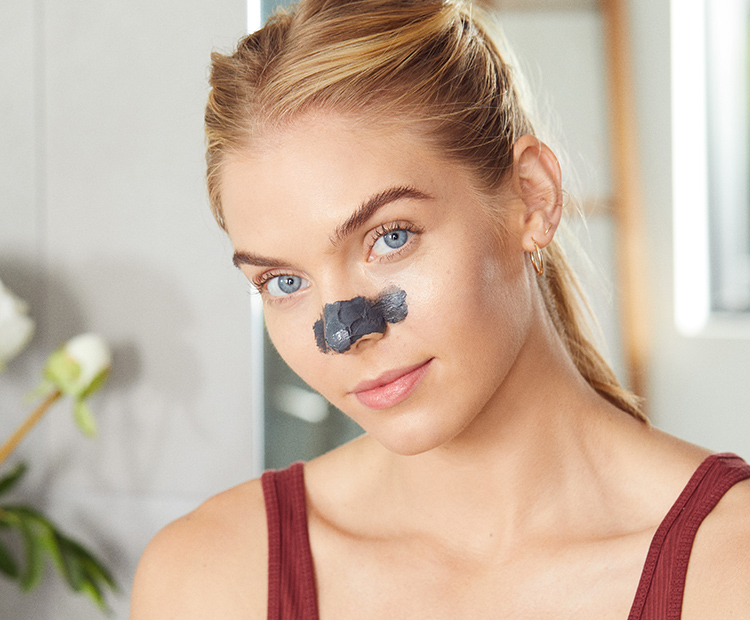 Oily skin can be frustrating, to say the least. That said, there are a few things you can do about it. For one, it's important to know what causes oily skin to occur. Contrary to what you might think, there are several lifestyle factors that might have something to do with the excess oil wreaking havoc on your complexion. According to board-certified dermatologist, Dr. Debra Jaliman, hormones, stress and climate are all key factors in the causes of oily skin.
Climate
"The worst climate for oily skin is very hot, humid and tropical conditions," says Dr. Jaliman. "When it is very hot there is an overgrowth of bacteria [which] tends to break the skin out," she adds. While we don't always have control over what climate we are in, there are some ways to combat the effects of it. For starters, Dr. Jaliman says to avoid certain ingredients like coconut oil, wheat germ oil and other comedogenic ingredients, as they "can be too greasy for oily skin and will clog your pores, especially if you are already oily."
If you want an oily skin–friendly facial oil, Dr. Jaliman suggests trying jojoba oil, as "its structure is similar to that of your skin's own sebum, so it's more suitable for oily and acne-prone skin." In addition, she recommends using products formulated with geranium essential oil because "it can help control the sebum production in your skin, [making it] suitable for oily skin types."
Hormones
According to Dr. Jaliman, hormones can also play a major role in the production of excess sebum. "Fluctuating hormones can result in increased androgen levels which can cause oily skin," she says. For example, "When you are on your menstrual cycle, your oil glands are stimulated due to a change in hormones—which may cause oily skin." If you are experiencing oily skin caused by fluctuating hormones, the first thing you should do is consult your doctor, as they can help create a customized game plan to help get things back on track.
In addition to consulting your doctor, you'll want to stay away from some of the comedogenic ingredients previously mentioned. Plus, "Look for products formulated with salicylic acid, glycolic acid and aloe," says Dr. Jaliman. She also suggests avoiding products formulated with oil, as those tend to be comedogenic, meaning they can clog pores.
Stress
Can we all agree that stress is the ultimate enemy? These days, stress is all around us, wreaking havoc on our lives, and, as it turns out, making our skin worse too. Furthermore, one major impact stress has on the skin is actually its impact on our hormones (go figure!). "Stress can cause hormonal changes," says Dr. Jaliman. "This can lead to an increase in the production of oil from oil glands," she notes.
While some products can help combat the effect of oil overdrive, they can't target the root cause—aka, the stress. With that in mind, you might want to consider taking a closer look at what is causing your stress. Once you've determined where your stress lives, seek ways to ease the impact it has on your life. Some of our favorite ways to reduce stress are meditation, yoga, taking a relaxing bath, turning our phones off and reading a book.
The Best Products For Excess Oil
In addition to the causes of oily skin, knowing what types of products to buy can be super helpful in your quest for clearer, less oily skin. We share some of the best products to combat excess oil, ahead.
Buy now

with Dermstore

Shopping for an everyday sunscreen can prove to be quite the challenge—especially for those with oily skin. With that in mind, Dr. Jaliman suggests looking for "products labeled as oil-free and non-comedogenic," or, in other words, products formulated for acne-prone skin. EltaMD UV Clear Broad-Spectrum SPF 46 is enriched with lactic acid, which is known for its ability to gently exfoliate the surface of the skin. Using products formulated with exfoliating ingredients like lactic acid can allow products to better penetrate the skin, rather than float on the surface and cause more buildup of oils.


Buy now with free delivery