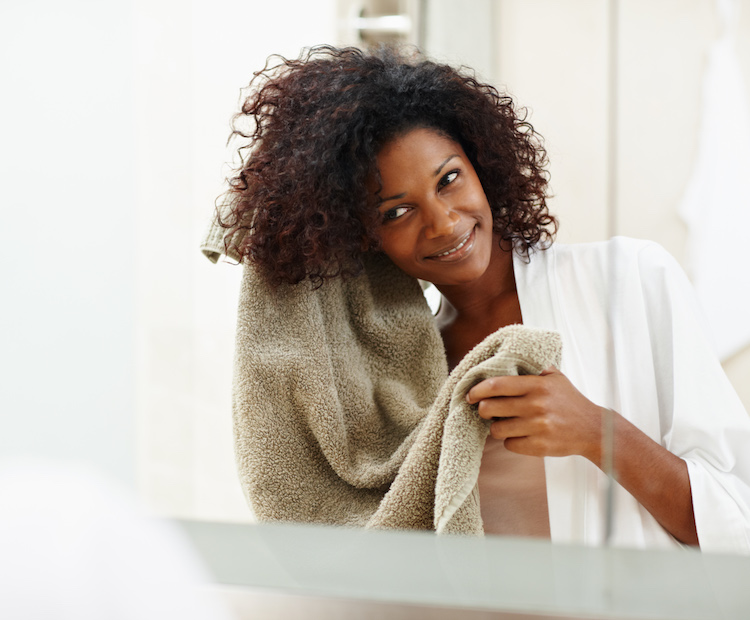 Is your hair looking a little "meh" lately? Whether it's falling flat or frizzing out of control, it's probably because your hair is lacking something crucial—moisture. "It is so important to replenish hair once we start stripping its nutrients," says Long Beach hairstylist Shannon Murray. "From straightening to lightening, we put our hair through so much. I always compare it to this: changing oil in a car. You can't expect your car to run smoothly if you don't get an oil change and take care of it."
One of the best ways to restore and revive your lifeless locks? Invest in an at-home deep-conditioning treatment.
How Often Should You Use a Deep Conditioner?
This is one of the most common questions that Murray gets from her clients. Deep conditioners are not meant to be used only when your hair is past the point of no return, she says. They should be incorporated into your weekly routine.
What's the Difference Between a Hair Mask and a Deep-Conditioning Treatment?
There are endless products that are designed to restore your hair, but which is the best? Murray explains a very important difference between these two similar hair care products. "Masks leave your hair feeling silky and smooth, but they are just that: a mask." In other words, they're only going to cover up the problem—not permanently fix it. "You need a treatment to change the chemistry of your hair," she continues. "Heat styling/color/climate all breaks the bonds in your hair so everyone should be using a bond-building treatment at home to combat this."
What's the Best Deep Conditioner for My Hair?
Thick, fine, curly, straight—no matter your hair type, it's important to find products tailored to you. We've compiled some of our best deep-conditioning treatments, listed by hair type/concern, so you can find the perfect treatment for your hair.
Buy now

with Dermstore

Curly hair thrives when it's healthy. You get bouncy, shiny and full ringlets that will last throughout the day. For curly-haired girls, Murray recommends something a little thicker. "Curly hair is drier than any other type of hair," she says, "so I will use a thick or super-hydrating deep-conditioning mask—and even mix some coconut oil into it."
Try: Curl Immersion Triple Treat Deep Conditioner
Ouidad is a major player in curly-hair products. Their Curl Immersion Triple Treat Deep Conditioner is perfect for curly hair that needs a bit of TLC. This conditioner is made from an avocado-and-grapeseed-oil base that is designed to deeply hydrate and soften curly hair. Its luxurious texture deeply hydrates curls and leaves them less frizzy. Leave this conditioner on for two minutes and watch your hair soak in the rich, moisturizing formula.

Buy now with free delivery