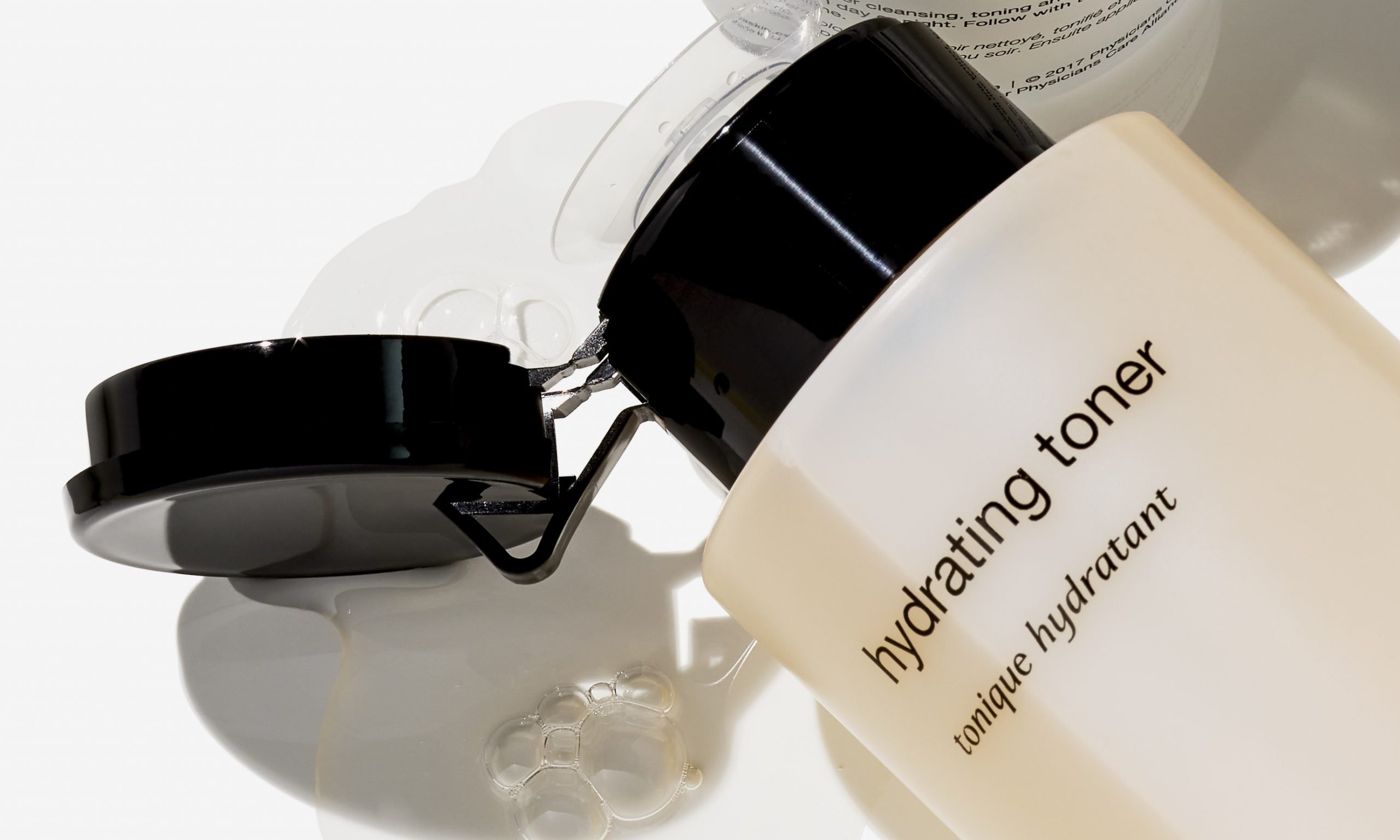 Toners are one of the most underrated skin care products, and they're also one of the least understood. That's because there's no hard definition accepted by dermatologists—some toners are formulated with ingredients like hyaluronic acid to hydrate, while others are technically alcohol-containing astringents, which are meant to reduce the oil content within the skin to prevent breakouts. (Then there are essences, which look like toner and walk like toner, but are an entirely different product category.) Confused? We were, too. That's why we've tapped Dr. Alicia Zalka, a board-certified dermatologist and Surface Deep founder to separate fact from fiction when it comes to toners and clarify once and for all if this product type deserves a place in your shelfie.
What Is a Face Toner Used For
Earlier, we discussed that there isn't a firm definition of toner agreed upon by dermatologists; that's because the product category encompasses a number of different formula types to address a wide array of different skin concerns (more on that later). No formula is alike, but toners typically have one of two key purposes—to deliver an ingredient to the skin, or to cleanse the skin.
Here's what dermatologists can agree on: toner should be used as a second step in your skin care routine—after cleansing—to help pick up any debris your cleanser might have left behind. "Toner refines the skin just a bit more than cleansing alone," says Dr. Zalka. "Think of it this way: face cleansing followed by a toner is like brushing your teeth and following up with a mouthwash," Dr. Zalka says.
And depending on the formula you're using, toner can be used day or night (or both), but if your skin only tolerates toner once per day, use it at night. Nighttime toner use is more lucrative because it will help lift away sunscreen, makeup, dirt and oil from the day. If you effectively washed your face at night, you shouldn't need a toner for cleansing purposes in the morning (just your face wash or even a rinse with water should be enough).
How to Use Face Toner  
If you're using a liquid toner (which is the most popular modality), Dr. Zalka recommends soaking a cotton round with the formula, then sweeping onto cleansed skin. "Start with the T-zone (forehead, nose and chin) using a gentle sweeping motion, then apply to cheeks and jaw. The eye area and lips can be skipped," she says. "Why? The T-zone—with its preponderance of oil production and visible pores—benefits the most from toners. Whereas lips and eyelids are slightly more at risk for irritation from too many steps in a skin care routine.
"After toner, you can then apply serums, primers, moisturizers and sunscreen," Dr. Zalka adds. "The toner creates a clean canvas for other products to be used."
The Best Toner for Your Skin Type
Buy now

with Dermstore

For combination skin:

If you have combination skin, you'll want to look for a formula with gentle chemical exfoliants to control your T-zone, but one that also contains moisturizing agents so you don't strip your skin. Containing witch hazel and sage to purify, as well as hydrating hyaluronic acid and soothing aloe vera, this one from Obagi is ideal. Combination skin types should keep in mind that you can use a targeted application method with toners—if you are dry on your cheeks and oily on your forehead, you can use toner just on your T-zone (or use a hydrating toner on your cheeks and a purifying toner on the T-zone).

Buy now with free delivery