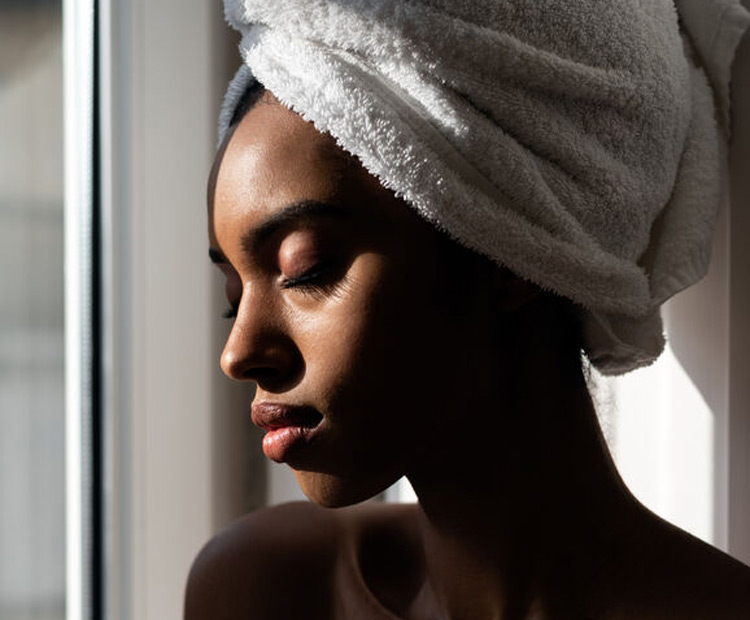 Sometimes achieving your hair goals means going beyond your usual wash, shampoo and condition routine. If you want to restore limp locks to their lustrous glory, trust hair masks to get the job done.
What Do Hair Masks Do for Your Hair?
A hair mask is a moisture powerhouse that nourishes and rejuvenates your hair with restorative and intensely hydrating ingredients like shea butter, green tea, honey and natural oils extracted from coconut, argan and jojoba, to name a few. Unlike conditioners, hair masks are usually left on your hair for a longer period of time—usually from three to 15 minutes—to allow their nutrients to sink deeper into the roots, scalp and hair strands.
Hair masks are a great way to moisturize dry scalp and hair, but the benefits don't stop at hydration alone. Aside from sealing in moisture, they also address common problems of dry and damaged hair like split ends, brittleness and frizz. Masks can also help remedy the effects of color treatments that cause hair to look lifeless, lose luster and break easily.
How Do You Use a Hair Mask?
To make sure you only wake up to good hair days, take time to apply a hair mask in the shower at least once a week, or as needed in times of hair emergencies (like damage caused by sun exposure, over styling or the wrong hair products). After shampooing, squeeze all excess water out and gently massage the mask into your hair and scalp. Allow the formula to absorb for a few minutes, and rinse. You can skip conditioner, as the mask should provide all the hydration your hair needs.
The Best Hair Mask for You
Whether you're looking for a solution that will put an end to all your hair drama or just want to maintain your hair's bounce and shine, there's a mask just waiting to be discovered. Here are our top picks for best hair masks according to your hair type.
Buy now

with Dermstore

Having "normal" hair means your hair is generally healthy and neither too oily nor overly dry. This hair type can still benefit from using a mask—especially at times when hair looks dull or lifeless—and you have free range when it comes to the types of masks you can use. Instead of considering texture, think about how you style your hair. If you like to wear it straight, get something smoothing. If you like it curly, just make sure the mask won't weigh down your curls too much.
Try: Living Proof Perfect Hair Day Weightless Mask
Trying on different hairstyles and trends is easy when you have drama-free hair. Unfortunately, all that time spent at the mercy of heat and tools can also be punishing for your strands. This lightweight, silicone-free treatment is infused with murumuru butter, amino acids and Living Proof's own patented Healthy Hair Molecule (OFPMA). It intensely hydrates to boost shine and manageability without weighing hair down.

Buy now with free delivery