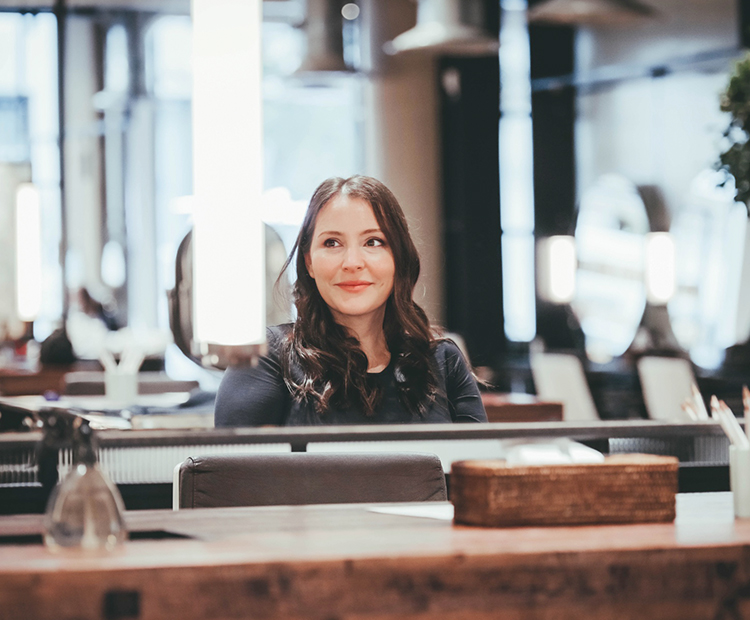 You most likely know (and love) skin care brand Sunday Riley for cult-favorite products like Good Genes and U.F.O Face Oil, but what do you know about the person behind it all? Meet Sunday Riley (the woman). As the brand's founder and formulator, she has been dedicated to crafting efficacious products that visibly improve skin quality, receiving praise from industry experts and influencers alike. To get to know this Texan entrepreneur better, we chatted with Sunday Riley herself on the top skin care ingredients everyone should add to their routine (no matter your age), along with the super hydrating ingredient she's currently obsessed with. And of course, we would be remiss not to ask this beauty expert to share with us the skin, hair and makeup staples she travels with. 
How it all started:
I didn't start this process or this journey out of a desire for a personal fix. I started a skin care company because I believe that I have the ability to really listen to what people want and craft products (starting from a blank notepad, where I write out every formula we produce) that can actually change the way people look and feel. Being a part of other people's skin care journey towards self-love and self-care is what inspires me and what gets me up in the morning.
The one ingredient she can't stop raving about: 
We recently launched our new ICE Ceramide Moisturizing Cream, which features the key ingredient ceramides. Ceramides are great for people with dry skin because they strengthen the skin's natural moisture barrier and protect the skin from environmental stressors that can lead to signs of aging.
Her secret to healthy, glowing skin: 
I always say there are three ingredients you need in your skin care routine: an acid, a vitamin C and a retinol. These three ingredients are essential for healthy, glowing skin. Luckily, clients today have so many different options to incorporate them into their skin care routine. For those who are new to these ingredients, I like to recommend Good Genes All-In-One Lactic Acid Treatment, C.E.O. 15% Vitamin C Brightening Serum and either Luna Sleeping Night Oil or A+ High-Dose Retinoid Serum for those that want something a little stronger.
Her best skin care tips: 
Exfoliate daily. Use [a product with] vitamin C daily. Don't be afraid to incorporate retinoids to your skin care routine. It's never too late to start! Lastly, hydrate, hydrate, hydrate (inside and out).
What's in her carry-on at all times: