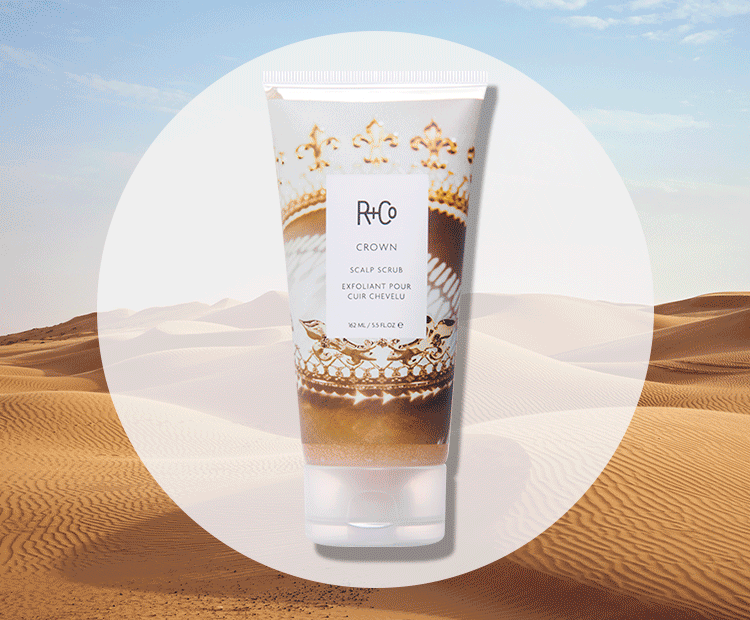 If you've ever had to deal with a dry and itchy scalp, you know it's anything but fun. Not only is it frustrating and uncomfortable, but it can also put you in some pretty awkward and embarrassing situations. It's an even bigger problem during this time of the year as the chilly winter air and indoor heating can be particularly drying for your skin—including your scalp. Not to mention, those woolly hats and chic berets you've been waiting all year to put on can actually create the ideal environment for the itching to get worse. Yikes!
What Causes the Scalp to Become Dry and Itchy
While a dry and itchy scalp is most commonly caused by dandruff, those unsightly specks may not be painting a complete picture of your scalp problem. "Many times, people mistake a dry and itchy scalp as just dandruff when it could actually be caused by a whole host of issues," explains Robyn Michel, a stylist at Supercuts in Providence, Rhode Island. "It may be [caused by] product buildup, psoriasis or even a medical condition. It's important to do a little investigative work before you write off that itchy scalp as just winter dandruff," notes Michel.
Board-certified dermatologist Tsippora Shainhouse, MD, FAAD agrees and adds exposure to the elements and reactions to certain ingredients in hair care products as two of the main factors that could aggravate your scalp problems. "Winter months can mean cold, dry, windy outside air that strips natural protective oils, while forced heat indoors sucks out any remaining moisture from your scalp and hair," Dr. Shainhouse explains. In addition, your hair care products may actually be doing your crowning glory more harm than good. "Hair care products with alcohol, parabens and acrylates (a salt or ester of acrylic acid) can irritate the scalp and damage the protective barrier, leaving it feeling itchy and tight and even red or peeling," says Dr. Shainhouse.
Other times, the itching may not even have anything to do with dryness at all, says board-certified dermatologist Anna Guanche, MD, FAAD, founder and director of Bella Skin Institute. "The fact is, it's really just oily and only flakes because that is what chronically irritated, inflamed skin does," she adds.
How to Treat and Prevent a Dry and Itchy Scalp
The good news is, it's possible to manage a dry and itchy scalp once you give it the right attention. Aside from steering clear of products with too many chemicals that could trigger or worsen scalp problems (like alcohol and parabens), washing your hair the right way is also key, says Michel. This means cleansing your tresses often—but not too often—and using just the right amount of products that are specifically formulated with your hair type in mind. "Make sure you're using the right amount of shampoo for your hair length as a lot of people use too much. Washing your hair [too often] can strip out natural oils from your scalp, sometimes making the itching worse," she explains.
When it comes to scalp-repairing ingredients, Dr. Guanche says tea tree oil, which is known for its antifungal and antibacterial properties, can help with boosting moisture and relieving itchiness. So does coconut oil, says Michel. "I tell my clients to put coconut oil on their scalp overnight to help replenish some of the oils that are missing," she shares.
If the itching is mainly due to seborrheic dermatitis or dandruff, you can reduce flare-ups by keeping your stress levels down and getting plenty of sleep, says Dr. Guanche. And although it's definitely easier said than done, Michel also says to avoid scratching as much as possible. "It will only cause more irritation and likely make the problem even worse," she adds.
Best Shampoos for a Dry Scalp 
Ready to restore your scalp to its healthy and itch-free glory? Here are our top picks for best shampoos for a dry and itchy scalp.
Buy now

with Dermstore

Boosted with active ingredients like salicylic acid and wheat protein, this nourishing shampoo works by loosening dry skin to make cleansing easier and strengthening hair follicles to prevent bald spots and hair loss. Plus, it's gentle-enough even for color-treated hair.

Buy now with free delivery