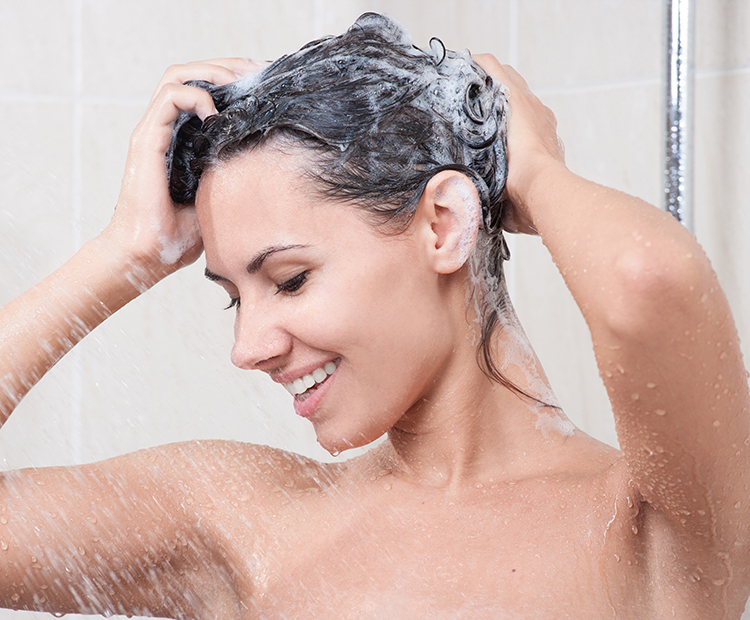 We all have different hair concerns—from frizz to limpness to hair damage. The good news is that there are products out there that can help. Let's take a deep dive into four of the most common hair concerns and the steps and products you'll need to deal with each of them.
1. Dryness and Frizz
A great majority of my clients struggle with dry and/or frizzy hair, especially in the cooler months. The best way to combat this is to change the way you wash your hair. A shampoo and conditioner that is specifically made for dry and/or frizzy hair will make a huge difference in the look and feel of your hair. Supplementing this with a treatment or mask once a week—as well as a leave-in treatment—will leave your hair soft, supple and frizz-free.
2. Damaged Hair
Many of my clients have also experienced some degree of damage to their hair, whether this is due to overprocessing of color or the misuse of heated tools. The good news is that we can now somewhat correct this by using moisture-replenishing, protein-strengthening treatments and leave-in products.
3. Dull Hair That Lacks Shine

Whether it is due to the overall health of your hair, faded color or high porosity, we have all experienced the feeling of looking in the mirror and longing for that natural shine. The best way to nourish the hair's surface is to bring back key nutrients and moisture. The more hydrated the hair's surface is, the smoother and shinier it will appear.
4. Flat and Lifeless
The key to not weighing down fine hair is to use lightweight products for cleansing, nourishing and styling. Selecting products specifically designed for flat and fine hair types ensures that you will not experience that greasy residue that tends to weigh down fine hair.
Here are the Alterna products we recommend for dry, damaged, dull, and/or flat hair:
Buy now

with Dermstore

Alterna's CAVIAR Anti-Aging® Replenishing Moisture CC Cream features a reparative formula that targets and corrects 10 major concerns common to most hair types. Marine caviar and other botanicals increase smoothness, shine, strength and manageability while preventing UV damage, breakage, dryness and frizz. Hair is left looking visibly softer with a lightweight hold.Key Ingredients: * Vitamin C: helps maintain your hair's natural moisturizers and strengthens strands * Panthenol: encourages speedy hair growth while moisturizing dry strandsKey Benefits: * Leave-in treatment and styling cream in

Buy now with free delivery